Our Scholars Share Favorite Benefits of the Cooke College Scholarship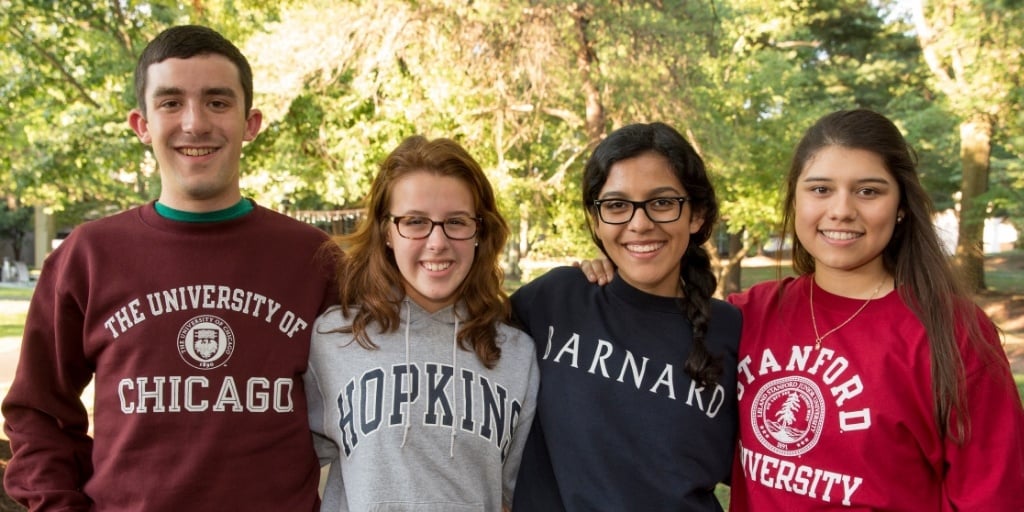 It's application season! We know that managing a calendar of deadlines for colleges, scholarships, and regular school assignments can be rigorous, especially when you're not sure exactly what will happen after you hit the submit button.
How will a scholarship help you achieve your goals? Beyond money for tuition, are there other opportunities it can provide? Will you even care about it after expending so much effort into crafting the perfect essay?
We went straight to the source and found what recipients of our College Scholarship Program had to say about the best rewards of being a Cooke Scholar.
On filling out the application:
On new opportunities:
Study abroad, internship stipends…it's more than a scholarship. HS seniors, apply today at http://t.co/WwVX9cI7FF. pic.twitter.com/eXOgfSCkcn

— Jack Kent Cooke Fnd (@TheJKCF) September 22, 2015
Attending our annual Scholars Weekend:
.@TheJKCF Last day squad pic at the amazing Jack Kent Cooke Scholars Weekend! #jkcfsw15 #semaphoreFlags pic.twitter.com/A59CHMozqe

— Nicholas Curtis (@ndonovancurtis) August 2, 2015
Looking so tired, but #JKCFSW15 was magnificent! So bittersweet leaving these amazing people. I ? my cookie cousins pic.twitter.com/d62MphX90g

— Maria Vera (@Mariavee) August 2, 2015
the Cooke Scholar Community:
HS seniors, you could join this community! Apply to our $40k/yr college scholarship today: http://t.co/WwVX9cI7FF pic.twitter.com/svu9cVagFL

— Jack Kent Cooke Fnd (@TheJKCF) September 29, 2015
You can be a Cooke Scholar too!
We're looking for high school seniors who think big, work hard, and achieve. Your ambition could be worth up to $40,000 for all four years of college, with internship stipends, study abroad opportunities, and $50,000 each year of grad school. Applications are due November 3, 2015, so get started now!