10 Tips to Help Your College Application Stand Out
There are plenty of college resource guides, websites, and blogs out there, but the Jack Kent Cooke Foundation has pulled together a list of ten things that you may not have thought about to facilitate your college process and help your application get noticed.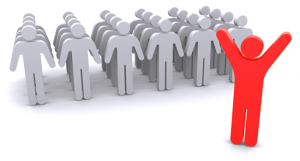 1. Correspond with an admissions counselor – Most colleges list on their admissions websites the staff assignments for the geographic territories that they cover, as well as their contact information.  If the information is not readily available on the website, feel free to call the admissions office to find out the name and email address of the person who will be reading your application.  Asking specific questions about aspects of their academic program or campus life not easily found in their promotional materials help you to collect pertinent information while communicating your interest to the admissions professional.  Be careful not to overuse this option, however-–the quality of your interactions is more important than the quantity!
2. Email a professor – Often overlooked as a way to demonstrate interest in a school, reaching out to academic faculty in your areas of interest is a nice way to learn more about the curricular offerings while also indicating to the college that you are serious about pursuing academics at their institution.  In fact, asking for the contact information for a specific professor or department chair is a great question to ask an admissions counselor (see #1 above).  In some cases, faculty members share feedback with the admissions office about students about whom they are particularly excited or might even sit on admissions committees to provide input on decisions.
3. Interview – Although it may officially be deemed "optional," if a college offers the opportunity for an applicant to interview, you should take it!   Whether it takes place on-campus with an admissions representative, in your community with a local alum, or via Skype, interviews are a wonderful way to make a personal connection with someone affiliated with the institution and share information about yourself that may not be captured on the application.  In fact, if an applicant does not take advantage of an opportunity to interview, their sincere interest in the school is likely to be called into question.
4. Visit campus – The best way to determine if you see yourself on a campus is to physically experience the campus.  Visiting schools helps you to move beyond the glossy admissions brochures and fancy websites to get a real feel for the campus and its student body.  Colleges understand that it is challenging for students to make the financial commitment to travel to campus so you will certainly not be penalized if you can't make an in-person visit. But you should be proactive about identifying "fly-in" programs or travel stipends for prospective applicants or admitted students offered by colleges on your list.  In addition to checking in with your school counselor about opportunities that they may hear about, don't be afraid to call the admissions office and inquire about financial support for visits if you don't see anything listed on their website.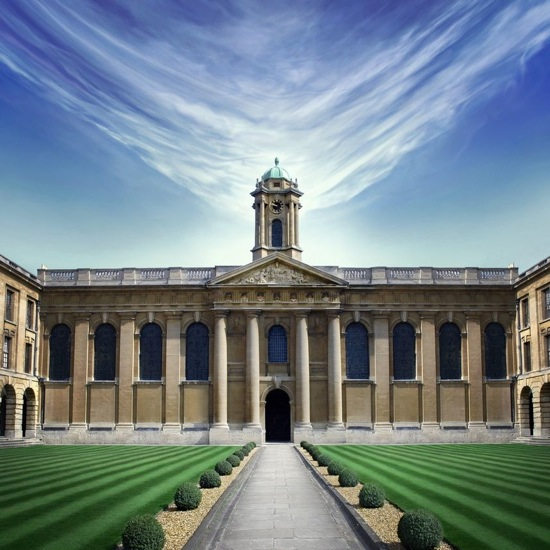 5. School-Specific Supplements – Although there is a lot of talk about the college essay, don't underestimate the importance of supplements.  Many colleges on the Common Application ask that you submit additional information, usually in the form of short answer responses, that are particular to their school.  These school-specific supplemental questions are just as important – if not more so! – as the standard application questions.  Do your homework on the school and make sure your answers are specific and personalized to each institution.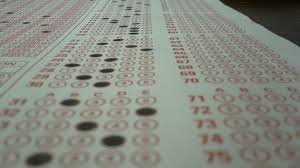 6.  Standardized Testing – The fact that SAT and ACT scores are utilized in the college review process is probably not new information to you, but what may be surprising is that most colleges incorporate testing as just one component of a very comprehensive and holistic review process.  There are even a number of colleges which are "testing optional" or have policies that allow for the submission of alternative assessments in place of test scores.  If you are applying to a school that requires test scores, your school counselor can provide you with fee waivers if you meet eligibility requirements and there are plenty of free test prep resources available online or through your local library which can help you feel more confident heading into the exams.  Note that there are also fees associated with sending official SAT and ACT scores, however, all students receive 4 free score reports to use at the time of registration so you should take advantage of this opportunity to reduce costs.
7.  School Report and Counselor Recommendation – Completed by either the guidance counselor or college adviser at your school, this section allows colleges to get a better sense of who you are in the context of your high school.  Even if you are at a big school, it is important to get to know your counselor early on so that they can write a more robust and personal letter on your behalf.
8.  Teacher and Supplemental Recommendations – Colleges will require 1-2 recommendations from teachers who have taught you in core academic courses in 11th or 12th grade.  Make sure to ask teachers if they are able to speak positively about you. Note that sometimes the best recs come from teachers who did not give you the highest grade.  Beyond the 1-2 academic recommendations and the counselor report, you may feel that there is another person, such as an employer, club advisor, homeroom teacher, clergy person, or coach who can speak to your academic/extracurricular achievements or personal challenges you've overcome in high school.  Although most colleges will accept additional letters of recommendation, limit these supplemental letters to 1 or 2.
9. Application fee/fee waiver – Although some colleges may automatically waive their application fees for students who apply online or who meet certain criteria, the vast majority of schools do require an application fee which often ranges between $30-$75.  Students who qualify for free/reduced lunch or meet other stated guidelines can receive application fee waivers from their high school counselor, but you will need to inquire about this early in the fall.
10.  Midyear Report – Whether you apply early action, early decision, or regular decision to a college, you will need to ask your school counselor to send a grade report listing your first quarter/trimester/semester grades to schools so that they can see what courses you are taking and how you are performing.  Choose an appropriately rigorous course load for senior year to demonstrate to colleges that you are challenging yourself and will be ready to make the transition into college-level classes.