2014 Quinn Prize Winner Shrochis Karki and the Samaanta Foundation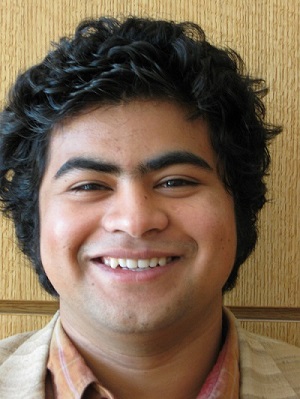 Shrochis Karki is a 2009 Graduate Scholar and will graduate this year with a Ph.D. in International Development from the University of Oxford. He was recently selected as one of two recipients of the 2014 Matthew J. Quinn Prize.
"Being awarded the Quinn Prize has humbled me, and to be recognized by the Foundation that I admire and love so much is truly special," he said.
In 2012, Shrochis Karki founded the Samaanta Foundation in Nepal, and since then has raised more than $30,000 to fund nine comprehensive fellowships.
"I think my personal research as well as my life experiences have deeply shaped the mission of the foundation," he said. "I have been afforded the opportunity, not least through JKCF, to pursue the kind of education that can play a transformative role in a person's life. My interest in researching education issues derives partly from this narrative, which is also the dominant development narrative around education."
Shrochis was inspired to start the foundation while conducting research for his dissertation, which is titled, "Education, Employment and Transition: The Marginalized Experience in Nepal."
"During the course of my research, we encountered some specific circumstances which made it clear that numerous talented students were having to forgo their education for financial reasons," he explained. "Initially, we thought we would just help them pay for their education, but we quickly realized that the institutional and structural constraints that limit these students would require a sustained effort to overcome."
Shrochis, a few close friends, and some generous donors personally funded the first fellowships. The Samaanta Foundation is taking steps toward securing more institutional funding and currently partners with the Foundation Care for All (FCFA-Netherlands). Each fellowship costs about $1,800 to $2,000 per year and includes tuition fees, room and board, setup costs, stipend and transportation, uniform, lab and exam fees, English language training, and books and stationery.
In addition, fellows also have access to the foundation's mentorship program and "pay it forward" initiative.
Shrochis explained that the foundation set up the mentorship program "with the hope that mentors can help [fellows] understand the various options available to them and help them achieve their goals." Shrochis hopes that this aspect of the foundation will grow to be a flagship part of the fellowship in the future.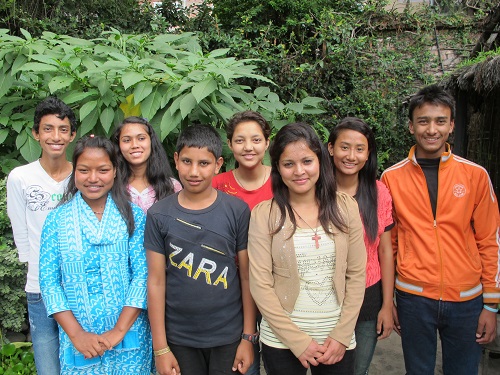 The "pay it forward" program is a means for fellows to get involved in and give back to their local communities. According to Shrochis, "At Samaanta we are committed to creating a culture of giving. Our fellows are expected to serve as community leaders and a condition of their fellowship is to participate in our 'pay it forward' program, where they commit to helping others in need in the future."
The foundation focuses specifically on gifted rural students without the means to continue their education.
"We focused on gifted students because they have proven themselves so far despite the system, so they have the best chance at succeeding through this difficult transition," Shrochis said. "We hope to empower our fellows to defy the systemic odds and successfully transition to higher education and gainful employment."
Shrochis also felt it was important for the families of the fellows to feel some type of involvement and ownership of their child's education. As a result, each family contributes monetarily, often less than $5 a month, to help finance the scholarship.
"We felt right from the start that it was important that people not see this fellowship as a handout," he said. "We emphasize constantly that our work is not a replacement to their role as parents, and ultimately they must remain just as involved and responsible in their children's lives."
In the last two years, the fellowships have financed the final two years of high school. However, since the first cohort of fellows graduates from high school this summer, the fellowship will extend to finance undergraduate education as well.
The Samaanta Foundation is already seeing success in the achievements of its fellows. All nine fellows have completed the 11th grade—nationally, only 40 percent of students pass the 11th grade. Two fellows in the first cohort were finalists for the United World College (UWC) full scholarships, with one fellow being awarded full funding to a UWC summer school program in Mexico this summer.
Shrochis said he plans to donate the $10,000 Quinn Prize award money to the Samaanta Foundation.
"We are a young organization with numerous resource constraints, and since the award money is quite substantial, it will go a long way towards supporting our work in the future," he said. "My hope will be to try and use this as seed money to start an endowment that will ensure the sustainability of our work."