April 1: Education News We're Reading This Week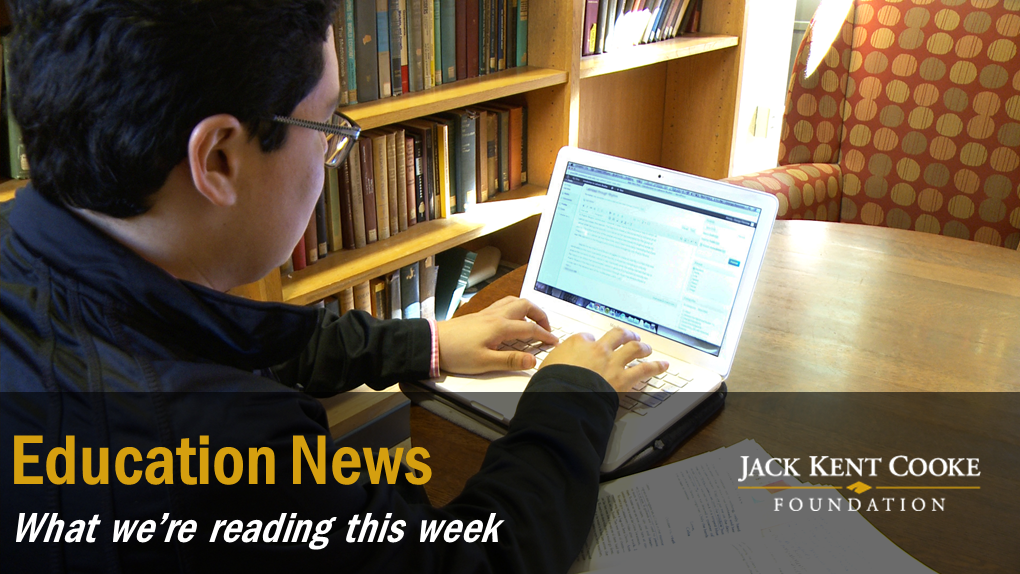 April 1, 2016—Here's our weekly roundup of education news you may have missed. Read about the trouble with the admissions process and how school and community programs seek to make college advising more accessible.
Elementary & Secondary Education:
Some large school districts employ more security officers than counselors. Read the original analysis from The 74 Million and the Cooke Foundation's take on how this affects college advising for low-income students.

The San Antonio Express-News (paywall) announces a collaboration among 16 school districts, a community college system, local government and universities, and the business community. Local leaders hope to provide information for college and career planning throughout the entire education process.
Higher Education:
Cooke Foundation Highlights:
"I went from a defendant in that courtroom to an intern in that courtroom." Hear Cooke Scholar Angel Sanchez share his turnaround story on The Takeaway with John Hockenberry.

Nicole Hurd, founder of the College Advising Corps, discusses college access gaps on the Charlie Rose Show.

There are less than two weeks remaining for 7th grade students to submit applications for our Young Scholars Program! Learn more about this pre-college advising and scholarship program at jkcf.org/ysp.