April 24: Education News We're Reading This Week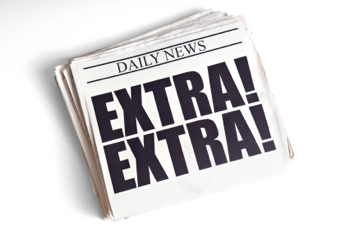 April 24, 2015—Here are the best articles from education news this week.
The Wall Street Journal writes about Bottom Line, a nonprofit working to help low-income, first-generation students navigate their way to and through college. One of those students, Erin Kelley, will graduate from Boston College.
Every Child Achieves Act, a Senate rewrite of No Child Left Behind, is set to be put in place this year. The Huffington Post has compiled four things you should know about the new legislation.
A new trend shows graduate students protesting their very own colleges and universities in a fight against rising tuition and poor compensation for on-campus work, writes The Atlantic.
Harold Ekeh, who moved to the U.S. from Nigeria at the age of eight, has been accepted to all eight Ivy League schools. Read more on NPR.
Lower-income students face significant financial challenges when it comes to paying for college. The Hechinger Report highlights another key but often overlooked disparity, which is the significant number of higher-income students who receive private scholarships.
Ashley Smith of Inside Higher Ed shares a new study on distance education enrollment. The numbers show that at two-year institutions from fall 2013 to fall 2014, enrollment increased by 4.7 percent for online courses.
Lumina Foundation has released its annual report on adult college attainment. Higher Ed Today notes that of U.S. citizens aged between 25 and 64, the highest level of attainment is high school or equivalent at 26.37 percent.
This piece from Diverse outlines the possible changes in Pell Grant funding due to the Higher Education Act reauthorization. In 2012-13, 3.2 million community college students alone benefited from $10.5 billion worth of Pell Grants.
On Thursday The Tennessean published this op-ed by the Cooke Foundation's Harold Levy. It focuses on the state's work towards closing the excellence gap, the disparity between lower- and higher-income students who reach advanced levels of academic performance.
Inside Philanthropy spotlights the Cooke Prize for Equity in Education Excellence and its recipient, Vassar College, in this new article.
Selective public high schools in six states will receive a chunk of a new Cooke Foundation grant. A total of $500,000 will be awarded in support of talented low-income college hopefuls, notes Education Dive.
The Cooke Foundation's state report card, Equal Talents, Unequal Opportunities, was a topic for discussion in The Baltimore Sun this week.