April 29: Education News We're Reading This Week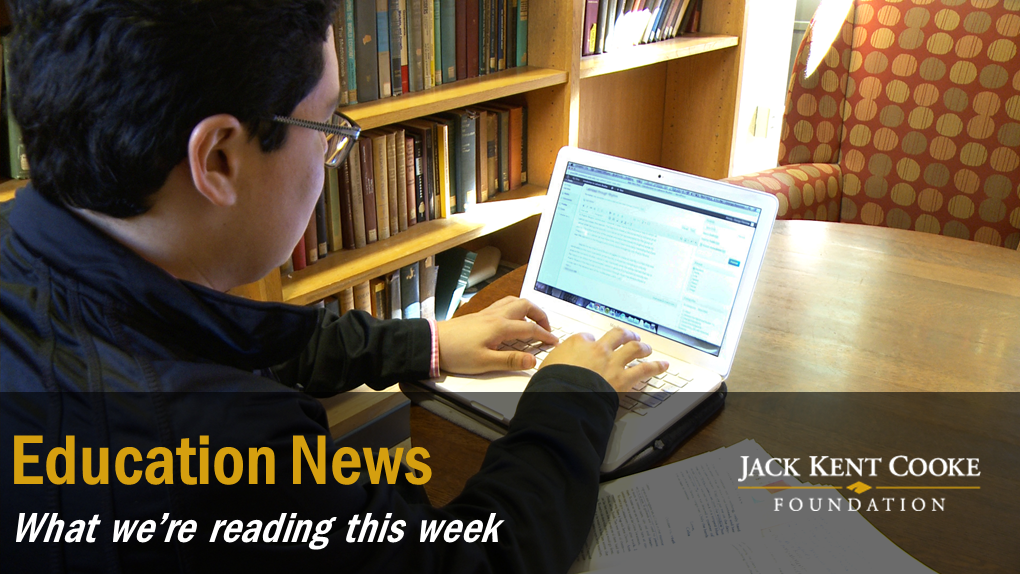 April 29, 2016— Here's our weekly roundup of education news you may have missed. New articles explore the various impacts money makes in school districts. College is becoming less affordable in most states, and institutional and governmental policies could do more to support low-income students.
Elementary & Secondary Education:
Does more money really mean better schools? Part two of NPR's School Money project explores this question and the extent to which the effective management of resources can also make a difference.

The New York Times summarizes the findings of a new analysis: "Children in the school districts with the highest concentrations of poverty score an average of more than four grade levels below children in the richest districts." Charts at the source graph the educational attainment in each U.S. school district.
Higher Education:
Cooke Foundation Highlights:
On Tuesday, the Cooke Scholar community celebrated College Signing Day with First Lady Michelle Obama's Reach Higher initiative and rising freshman across the nation. The New York Daily News published ideas from Executive Director Harold O. Levy and CLASS Coalition President Crystal Bonds on strengthening the college pathway for talented low-income students.

Our executive director also advocated strategies for equalizing educational opportunities in The Huffington Post, and separately noted to Fox News that relying on averages to gauge educational outcomes ensures only average results.

Tina Rosenberg of The New York Times discusses the different approaches to guiding first-generation students to college that the Cooke Foundation and our friends at College Advising Corps, CollegePoint, and College Summit are taking on.