August 26: Education News We're Reading This Week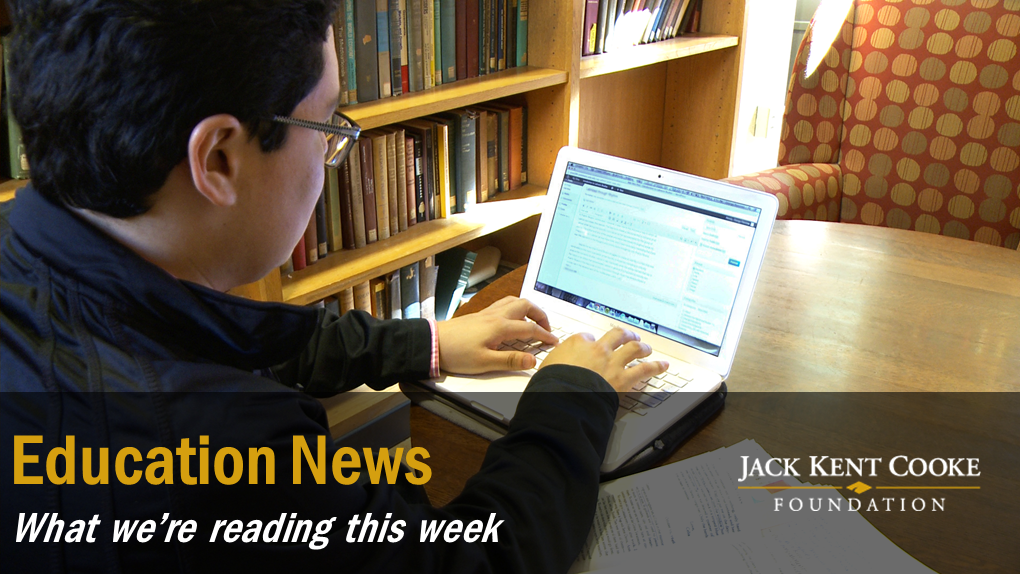 August 26, 2016 – Here's our weekly roundup of education news you may have missed. Public schools face mixed approval ratings in national polls, as well as criticism for segregation. And facing rising college tuition and decreasing income, many students are on the move.
Elementary & Secondary Education:
A new report from EdBuild lists the country's 50 most segregated school-district borders. "More than 60 percent of these borders are in Rust Best cities in upstate New York, Pennsylvania, Ohio, Michigan, eastern Wisconsin, and Illinois, which have suffered from patterns of disinvestment," reports The Atlantic.

New polls from Education Next and Gallup show how Americans feel about public schools. NPR notes: "Partisan divides on education policy are wide. But they can be unpredictable" on issues such as overall approval, Common Core, and school choice.
Higher Education:
Inside Higher Ed reports on new research finding "a notable earnings payoff for attending the most selective four-year colleges," even when factors such as gender, college major and parental income are controlled. Ten years after graduating from the most competitive colleges, students earn 19 percent more than graduates who attended a college not competitive in admissions.

An interactive graphic from ProPublica displays just how much college tuition increased between 2000 and 2014. During this time, in-state tuition and fees at public colleges rose 80 percent while the national median household income decreased by 7 percent.

"Declines in state support for public universities have helped reshape the geography of public college admissions, leading many students to attend universities far from home, where they pay higher, out-of-state tuition," explains The New York Times. Graphics accompanying the story illustrate which states send and receive the most students.

"We need new ideas in pricing college," says Jeffrey J. Selingo in an opinion piece for The Washington Post. Selingo suggests publishing tuition information based on family income and academic program; providing a guaranteed price for all four years; and rethinking the current model entirely.
Cooke Foundation Highlights:
Our Undergraduate Transfer Scholarship application is now open. Community college students who are determined to complete their bachelor's degree can apply now for up to $40,000 per year, along with opportunities for study abroad, internship stipends, graduate school funding, and more! Start your application.

Cooke Scholar Sagar Chapagain, a 2015 recipient of the Undergraduate Transfer Scholarship now attending Cornell University, writes about how the upcoming election could change health care policy in the Ithaca Journal.

Arizona State University profiles Cooke Scholar Jacob Sorenson's accomplishments in health care and research while he attended Mesa Community College. A new recipient of the Undergraduate Transfer Scholarship, Jacob is beginning this year as a junior and majoring in applied biological sciences.