August 29, 2014: Education News We're Reading This Week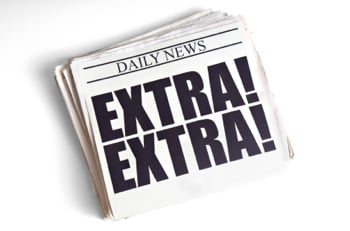 August 29, 2014—Here is what's new in education news this week.
Want to prepare well for college? According to the ACT, students who take four years of English and three years of math, science, and social studies—as part of the ACT-recommended "core college preparatory curriculum"—are more likely to succeed on college-readiness benchmark tests. Education Week reports.
Compared to a generation ago, twice the percentage of high school seniors from low-income homes in the U.S. receive top grades and scores, while nearly the same amount attend the nation's top colleges. The New York Times delves into the federal surveys that expose the ugly truth about these elite institutions.
National College Access Network Executive Director Kim Cook shares the news that minority students will make up the majority of students at school this fall. Read more about her take on a National Center for Education Statistics report.
Education Week reports on the new, interactive map available for students to look for financial aid programs by state. Check out the free map yourself, which was launched by the National Association of Student Financial Aid Administrators.
In a slight dig at the infamous U.S. News & World Report college rankings lists, Washington Monthly has released its college guide, in which schools are rated on their ability to improve social mobility, produce research, and promote public service.
Finally, check out this list of "11 Artists On the Rise" from the University of Southern California Annenberg's Neon Tommy. Scroll down about halfway to find 2012 Jack Kent Cooke Foundation Graduate Arts Award recipient Bronwyn Reed, an actress who has featured on "Law & Order: SVU."