August 5: Education News We're Reading This Week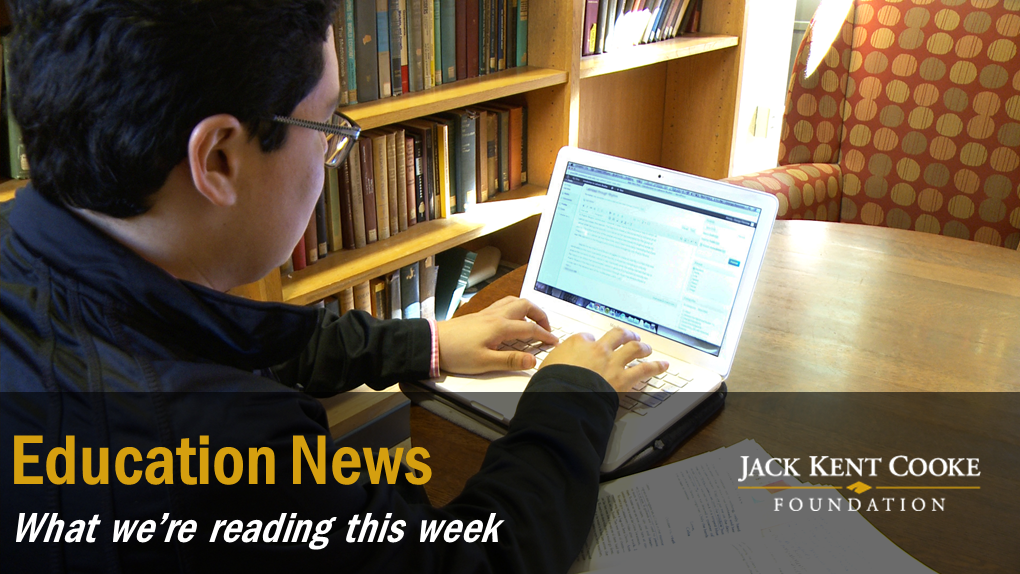 August 5, 2016 – Here's our weekly roundup of education news you may have missed. Budgeting issues for rural and other low-income students challenge school districts, while higher education institutions are urged to improve support for low-income students. Also, some exciting announcements from our Scholars Weekend event!
Elementary & Secondary Education:
Although many conversations about opportunity gaps for low-income students revolve around urban students, EdCentral writes that a separate set of obstacles hinder success in rural districts, "including funding disparities, difficulty procuring resources in geographically isolated areas (e.g. broadband internet), and difficulty retaining effective educators."

Education Post explores additional steps toward equity within school districts, including the use of student-based budgeting and ensuring that the best teachers serve in schools with the toughest challenges.
Higher Education:
Cooke Foundation Highlights:
We're winding down from an inspirational Scholars Weekend 2016. View videos and photos of the event, where Cooke Scholars heard from leaders including Reverend Jesse Jackson and Secretary of Education John King.

The foundation awarded a total of $15,000 to three Cooke Scholars who organized innovative projects addressing civic engagement and access to education. Read about the leadership efforts of Matthew J. Quinn Prize recipient Olya Yarychkivska and Matthew J. Quinn Youth Leadership recipients Setareh Ekhteraei and Samuel Park on our blog.