The challenges of getting to and through college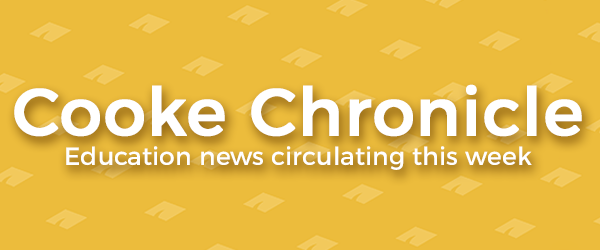 March 30, 2018 – Here's our weekly roundup of education news you may have missed. When college students with financial need avoid undermatching or becoming part of a growing graduation gap, the sudden change in socioeconomic change can be jarring. Food insecurity and gifted identification are the focus of K-12 coverage.
Receive the Cooke Chronicle each week in your inbox: Subscribe here.
Elementary & Secondary Education:
Higher Education:
Cooke Chronicle Highlights:
Social Media Spotlight: