Cooke Foundation Seeks Applicants for $40,000 College Scholarship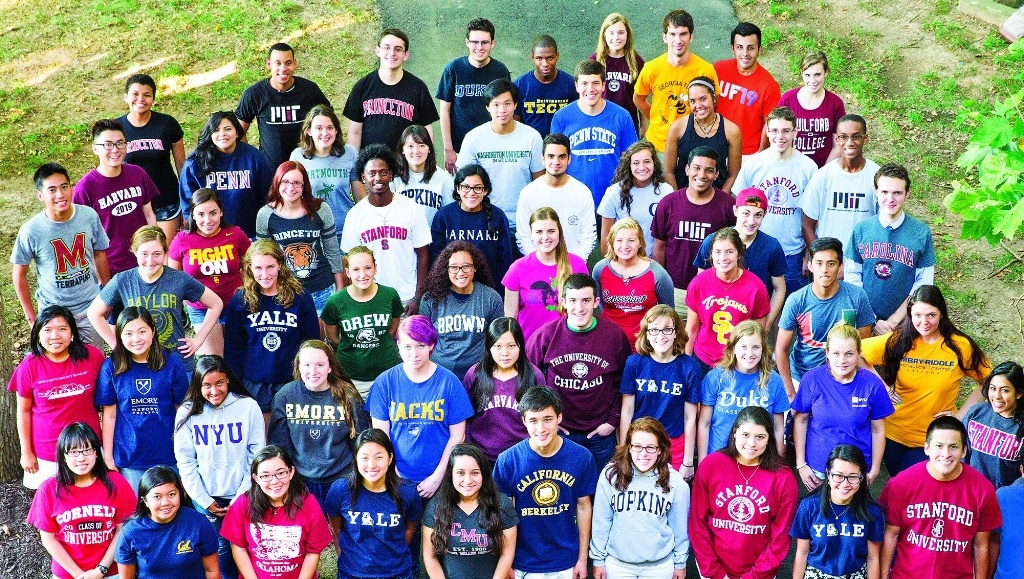 LANSDOWNE, Va. – The application period opened today for the Jack Kent Cooke Foundation College Scholarship Program. This is the largest undergraduate scholarship in the nation, providing up to $40,000 per year for four years of study for high-achieving high school seniors with financial need.
The application period will remain open until Nov. 30.
Each scholarship is intended to cover a significant share of the student's educational expenses – including tuition, living expenses, books and required fees. Awards will vary by individual, based on the cost of tuition as well as other grants or scholarships he or she may receive.
After graduating with bachelor's degrees, Cooke Foundation College Scholars may be eligible to apply for a Cooke Foundation Graduate Scholarship worth up to $50,000 a year for up to four years.
"Cooke Foundation College Scholarships are life-changing, making it possible for extraordinary low-income students to afford to attend some of the top colleges and universities in our nation," said Cooke Foundation Executive Director Harold O. Levy. "Cooke Foundation Scholars have gone on to great academic and career success, and have generously given of their time and talents to help others succeed as well."
Cooke Foundation College Scholars are selected based on exceptional academic ability and achievement, financial need, persistence, service to others and leadership. Students must be residing in the U.S. at the time they submit their applications. Scholarships are awarded without respect to religion, sexual orientation, gender identity, citizenship status, geographic region, race or ethnicity.
The foundation anticipates that a majority of scholarship recipients will be eligible to receive a federal Pell Grant for low-income students. The average family income of Cooke Foundation College Scholars selected this past year was $33,645.
At a minimum, applicants must earn a cumulative unweighted GPA of 3.5 or above, and receive an SAT combined critical reading and math score of 1200 or above (based on the old SAT scores) and/or an ACT composite score of 26 or above.
Since 2006 the foundation has awarded $22.8 million in scholarship support to Cooke College Scholars.
The Jack Kent Cooke Foundation is dedicated to advancing the education of exceptionally promising students who have financial need. Since 2000, the foundation has provided over $152 million in scholarships to nearly 2,200 students from 8th grade through graduate school, along with comprehensive counseling and other support services. The foundation has also awarded over $90 million in grants to organizations that serve such students. www.jkcf.org
# # #