Feb. 12: Education News We're Reading This Week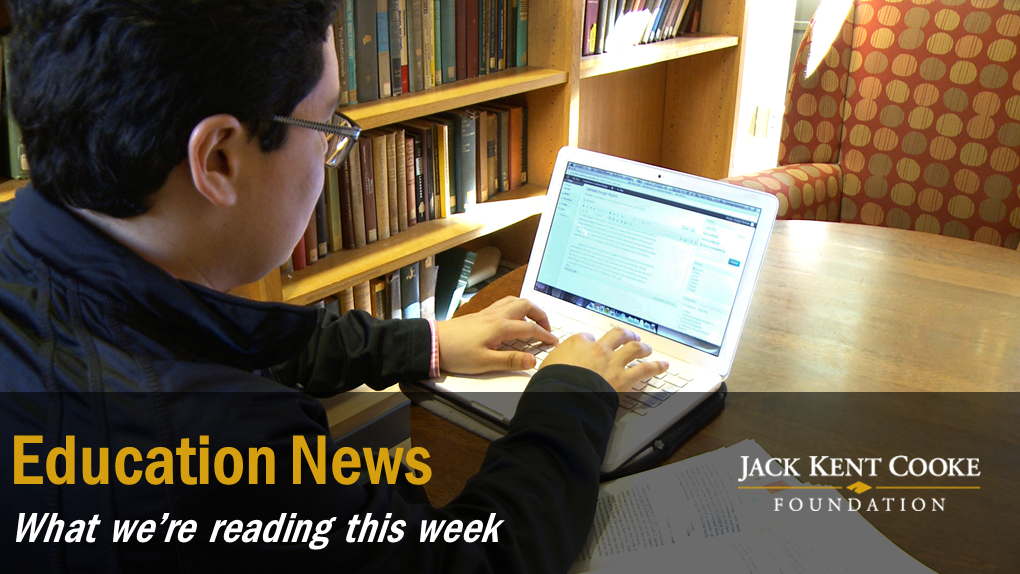 Feb. 12, 2016—Here's our weekly roundup of the biggest news you may have missed. Racial and socioeconomic segregation of K-12 public schools was a prominent discussion. In addition, the role of community engagement and support continues to be examined at the college level.
Elementary & Secondary Education:
Higher Education:
Inside Higher Ed looks at two new studies which both demonstrate that "low-income students can graduate at high rates when they receive financial and academic supports from external groups." The studies looked at members of the Phi Theta Kappa Honors Society and, separately, students in the Dell Scholars program.

The Higher Education Research Institute at University of California, Los Angeles releases its annual Freshman Survey results, observing "substantial gains in students' interest in political and community engagement across nearly every item on the survey related to these issues."

An opinion piece in The New York Times argues that a more compassionate admissions process, in which community service and engagement bear greater weight, is not likely to level the playing field for low-income students unless higher education is more affordable as well.
Cooke Foundation Highlights:
Executive Director Harold O. Levy's Fox News opinion piece lists six of the prominent hurdles low-income students face in college admissions.

Inspired by findings in our True Merit report, Swarthmore College's The Phoenix examines the role of athletic recruitment in college admissions.

In The Exeter Bulletin, Cooke Young Scholar Melanie Duenas describes how her summer volunteer experience at an elephant nature preserve in Thailand has strengthened her interest in veterinary medicine.