Feb. 26: Education News We're Reading This Week
​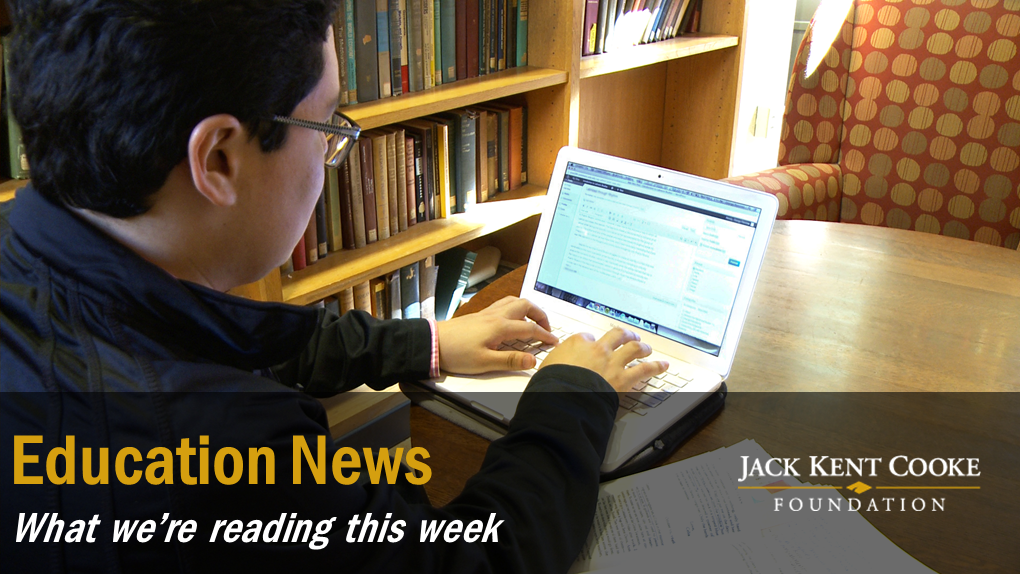 Feb. 26, 2016 – Here's our weekly roundup of the biggest news you may have missed. Strategies for supporting low-income students are the focus of several thought pieces and efforts highlighted this week by the media.
Elementary and Secondary Education:
The Cooke Foundation and CLASS Coalition are hosting our second annual Closing the Excellence Gap Summit in Washington, D.C. this week. Principals from selective high schools across the nation are sharing ideas and advocating to policymakers to better support high-achieving, low-income students.

"Five decades of research confirm that students in socioeconomically and racially diverse schools have higher test scores, are more likely to enroll in college, and are less likely to drop out, on average, than peers in schools with concentrated poverty," reads an op-ed in The New York Times. Despite these well-established benefits, schools remain more segregated than in the 1970s. Policy experts from The Century Foundation share ideas and examples for reversing this trend.
Higher Education:
Cooke Foundation Highlights:
NBC News honors Cooke Scholar William Tarpeh in NBCBLK28, their celebration of Black History Month and leadership.

Our Young Scholars Program is seeking talented seventh graders with financial need to apply for our pre-college scholarship and advising program. Applications must be completed by April 14, 2016.