February 20, 2015: Education News We're Reading This Week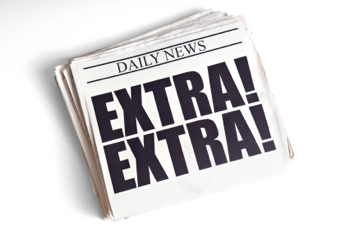 February 20, 2015—Here are the best articles from education news this week.
Eduardo Porter writes, in The New York Times, that success for the president's plan for free community college depends less on how many new students begin their degree "than how many successfully navigate their way out." Completion and successful transfer should have been the focus of Obama's official announcement, he adds.
The Atlantic outlines a major factor preventing low-income students from getting into and completing college: an extreme lack of guidance, advice, and support that many higher-income students have in plenty.
After dealing with the financial considerations of college, many first-generation students admit to feeling unwelcome on campus. NPR spoke with a number of these students who could have used more support to make their social transition smoother.
2012-2013 data from the U.S. Department of Education boasts a record 81 percent high school graduation rate. Iowa led the nation at 90 percent, while D.C. sat bottom at 62 percent, notes The Huffington Post.
In opposition to the positive data above, a study by the Education Testing Service places the U.S. near the bottom of nearly every category in global skills. This article in Education Week shows that even the country's "wealthiest and best-educated young adults" born after 1980 fall short in literacy, numeracy, and problem-solving in comparison.
Jobs for the Future makes its case in support of a reauthorization of the Elementary and Secondary Education Act (ESEA), which has been slowly progressing in House and Senate education committees.
Our nation's most vulnerable students need face-to-face instruction in addition to progressive technology in the classroom, argues Michael B. Horn in Education Next.
Women in STEM fields have historically been the victims of a "leaky" system, many failing to pursue a doctorate. Inside Higher Ed adds that today, however, the pipeline is losing a comparable number of men, leading to fewer instructors in vital subjects at the university level.
Selective high school principals traveled far and wide to attend the Cooke Foundation's "Closing the Excellence Gap" summit, as local papers have shown. Leaders came from Virginia, Arkansas, South Carolina, Texas, and Missouri, to name a few.
The Ottumwa Evening Post published a piece on the Cardinal School District, which was selected to participate in the University of Iowa's STEM Excellence and Leadership program. Cooke Foundation grantee Belin-Blank Center runs the program, which focuses on math and science in rural Iowa.
PBS WHYY featured College Scholar Tessa Seymour in a half-hour segment titled "Articulate with Jim Cotter." Donald Nally also stars in the piece on musical creativity alongside the former Young Scholar, a cellist at the Curtis Institute of Music.