Grantee Spotlight: Duke TIP's Project Launch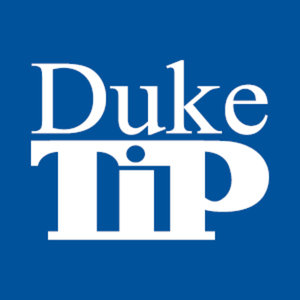 Imagine the world is under siege by the worst health crisis experienced in our lifetime. What would you do? How would you coordinate a relief effort to cope with it?
This is the challenge faced by 11- and 12-year-old participants in a one-week Project Launch summer residential program titled CRISIS (Creative Resolution of Impossible Situations by Intelligent Solutions!). They assume the role of a professional on a research team, working together with team members to respond to an epidemic or natural disaster. Students explore different fields such as engineering, business, medicine, and health while participating in leadership and development activities, "designed to help participants discover more about who they are and what they want to be." As you can see from this student-produced video, the results from last summer were impressive.
Project Launch, a Duke University Talent Identification Program (Duke TIP) program supported through the Jack Kent Cooke Foundation's Summer Enrichment Grant initiative, is focused on serving the academic needs of academically talented elementary students from low-income backgrounds. The Foundation's grant enabled the program to enroll 75 high-ability, low-income elementary students in the CRISIS program in the summer of 2014 and will continue to engage them plus 125 additional students throughout the year with a variety of academic opportunities. These include online learning courses with Duke mentorship, book club experiences, above-level testing, and text and email "nudges" with academic guidance. The program will contribute to the understanding of which services, and which dosage of services, most strongly influence a high-potential, low-income student's academic progress.
Also on our blog: Dissertation Fellow Researches Text Message Reminders and Financial Aid
By identifying academically gifted students and providing them with support for further development, Duke TIP has proven itself to be a valuable resource for many gifted young students, especially when school is out of session.
Watch this short overview to learn more about Duke TIP's CRISIS program.