Grantee Spotlight: High School Students Gain Exposure to College Life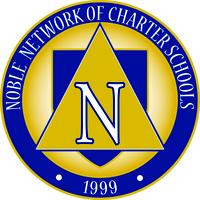 Through our Summer Academic Enrichment Program, the Foundation awards individual grants up to $250,000 per year to nonprofit organizations or universities that provide access to high-quality summer enrichment programs for high-achieving, low-income students in grades 6 through 12. This year the Foundation awarded $2 million to ten grantees.
One grantee, Noble Network of Charter Schools in Chicago, used Foundation funding to support 150 out of 586 in the summer cohort of high school sophomores at 59 different colleges and universities across 20 states and the District of Columbia in the Summer of a Lifetime program. This summer they hope to increase the number of students served in the program.
Summer of a Lifetime programs range from two to eight weeks, during which colleges and universities house and instruct attendees. Some offer subject-focused classes in STEM or journalism, as well as lectures, career days, and job shadowing—and in some cases students receive extras such as college credit and ACT test prep. By gaining exposure to the academics and lifestyle of a typical college student, Summer of a Lifetime provides a crucial on-site, hands-on introduction to many students who may be the first in their families to attend college.
We invite you to view the following video featuring Summer of a Lifetime students, explaining what the program means to them. Enjoy!