How One Student Went From Community College to Cooke Scholar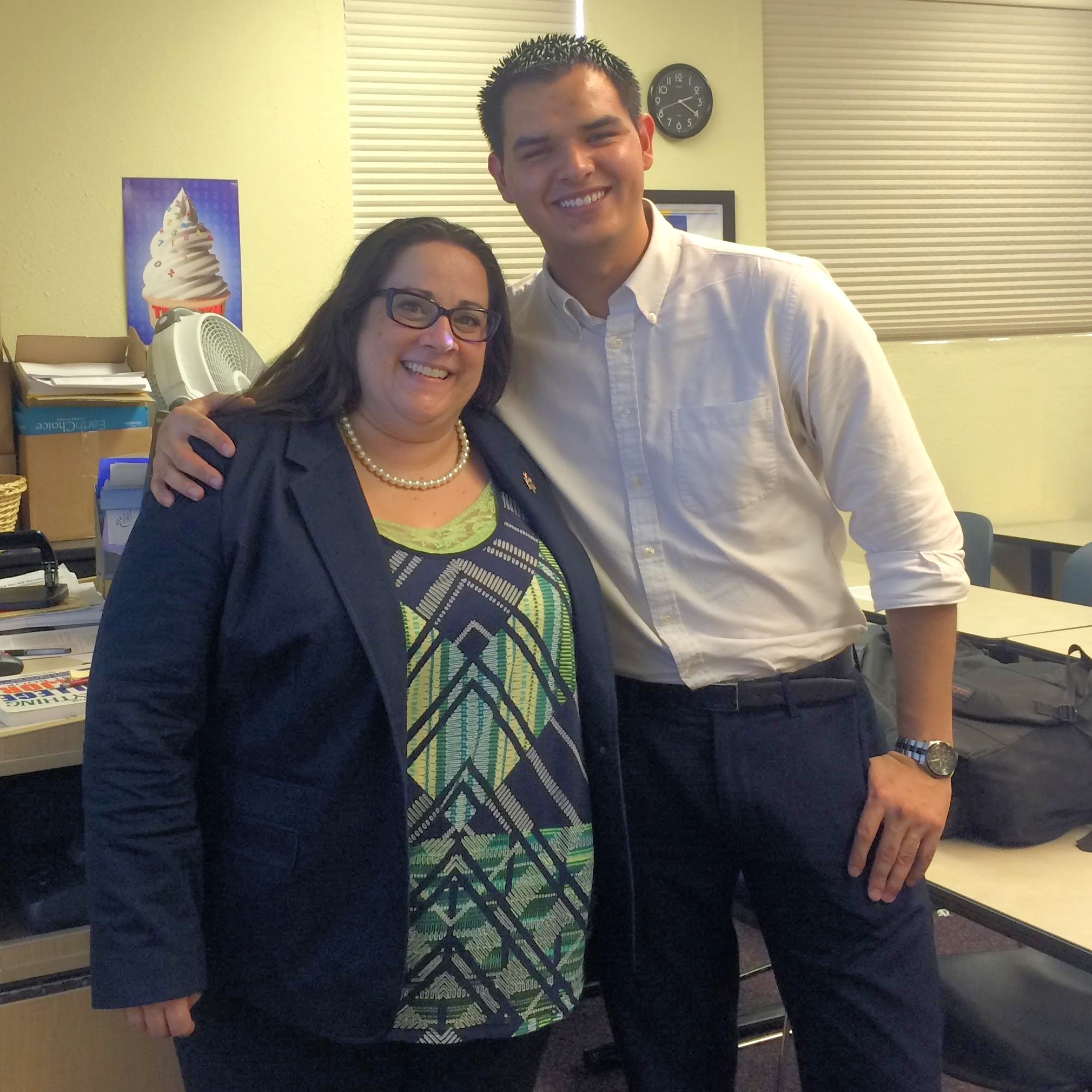 In preparation for this week's Phi Theta Kappa NerdNation conference, we're featuring a two-part perspective on outreach from Cooke Scholars Jo Beaudry and Homero Sosa Mendoza. Both are recipients of our Cooke Undergraduate Transfer Scholarship, which supported their transition from community college to four-year universities.
Earlier this week we featured Jo's perspective on the impact of outreach through the Cooke Outreach Representative (COR) Program, an initiative where participating Cooke Scholars visit middle schools, high schools, and community colleges to facilitate presentations and workshops related to our scholarships. In today's post, Homero shares how participating in one of these workshops empowered him to consider transferring to a four-year university.
I first heard about the Jack Kent Cooke Foundation at the 2014 Phi Theta Kappa (PTK) Regional Honors Institute that was held at Rio Salado Community College. My advisers Amy MacPherson and Jamie Martin had invited me, my twin brother Gilberto, and a few other members to participate in a two-day honors institute.
Never in a million years would I have believed that in that day I would be presented with an opportunity that would change my life.
I attended the event, made a few friends, listened to a speaker talk about hieroglyphs in Arizona, and then I heard a speech that had words that carried power and encouragement. It was the voice of Jo Beaudry, as she had begun to narrate her powerful story of perseverance, persistence, leadership and trust in bigger, better things to come. I remember that she said to keep an absurdly large number in our heads; I had no idea what she was referring to. As her story developed she kept on adding even more numbers and then she revealed that the number represented the amount of financial support that had been entrusted her to help her advance her education. Jo was talking about an opportunity that was so unimaginably generous that in all honesty was hard for me to comprehend. My jaw was not the only one to drop when she said that. I noticed a few other people in the room that were also astonished. I wondered who it was that would believe in someone that much that they would invest such a large quantity of money, trust, and love into another human being.
Jo then explained that the Jack Kent Cooke Foundation provides the nation's largest scholarship to high-achieving community college students and that as students in the honors program we were likely all qualified to apply. In addition, she said that the Cooke Foundation had supported her multiple times with several scholarships as she progressed through her educational journey. She talked about the criteria and mentioned that the application was about to open and that the deadline was in December. I recall writing the name of the scholarship foundation and next to it I wrote "Apply. You have nothing to lose".
I now recognize that Jo Beaudry, a complete stranger was able to plant a seed of hope that led me to successfully applying and receiving the Cooke Undergraduate Transfer Scholarship. After becoming a Cooke Scholar, I had the opportunity to personally meet and thank Jo at Scholars Weekend this year. I acknowledge that she opened a door to my future.
Through her and the Cooke Foundation, I began to believe that there was hope. The foundation also gave me a new extended family of many scholars and offered me many forms of support. Through the act of selfless giving, Mr. Cooke's legacy has been a huge blessing to a level that most people would not understand. It has not only allowed me to pursue my dreams of attaining a higher education without having to worry about my tuition, but it allowed my family to be able to now afford to send my twin brother and younger siblings to college.
I am currently a junior at Arizona State University studying supply chain management and business consulting at one of the best schools in the nation. I am looking forward to study abroad opportunities, internships, and of course graduate school.
I consider Jo to be a change agent in this world and I have a desire to be one as well. With the support of the Jack Kent Cooke Foundation, I have been working on outreach and paying it forward, out of gratitude and a desire to help. I have visited high schools and community colleges telling students about this life-changing opportunity. I encourage all Cooke Scholars and alumni to do the same — you just do not know how much you may positively impact others along the way.