Inspired Teaching Enriches Students' Summer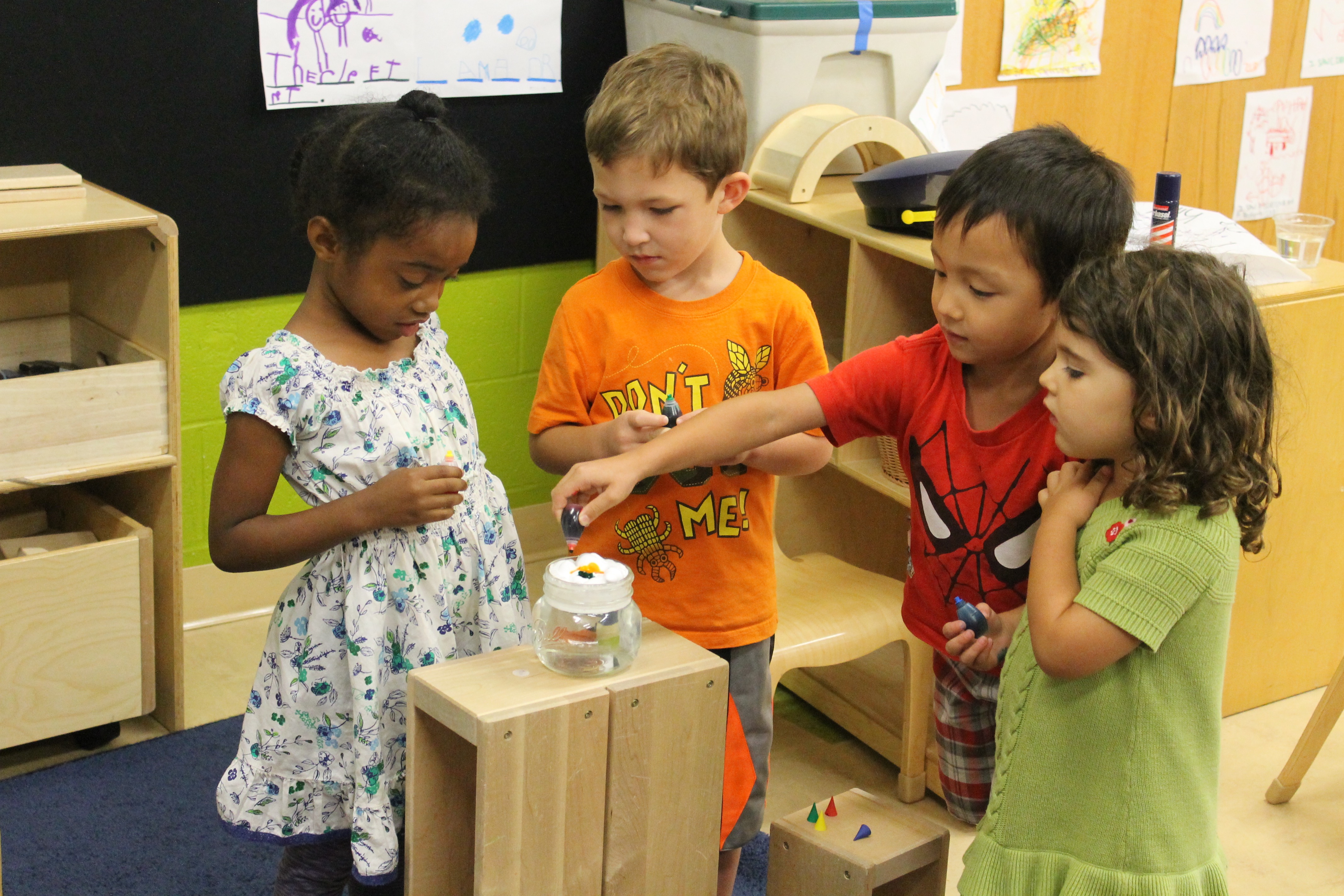 In spring 2015, the Jack Kent Cooke Foundation awarded a $35,000 Good Neighbor Grant to Center for Inspired Teaching to support their four-week summer enrichment program, Dive Into Inquiry, part of the Inspired Teacher Certification Program. The summer enrichment program is offered to 100 students in grades preschool-3rd at Capital City Public Charter School in Washington, D.C. Classes this year were taught by the 2014 Inspired Teaching Fellows who have completed their residency year and coursework and are planning to begin teaching as leads in the fall.
On July 16, foundation staff paid a visit to Inspired Teaching to see the program in action. In each classroom, children clustered in small groups around hands-on activities. Adults sat beside them in child-sized chairs, or on the floor. Art supplies, toys, and experiments were in the center of each activity circle. Instruction was always preceded by a question, allowing the children the opportunity to lead the discovery.
In one classroom where building was the student-elected theme, students chose to visit a Lego station or a Play-Do station. Instructors helped children organize their thoughts by asking them what they were planning to build and then what steps they would take to complete that structure. In the weather-themed classroom, they conducted an experiment on evaporation and a craft project involving rain and rain clouds.
While the 2014 Fellows were teaching students, the 2015 Fellows (new teachers about to enter their residency year of teaching) were in a nearby classroom engaging in discussion about what makes an effective teacher. Words like "engaging," "developmentally appropriate," and "allowing autonomy" were all acknowledged as being critical to creating a positive learning environment. These are qualities that Center for Inspired Teaching strives to teach its teachers who then carry it forward into their classrooms. As Executive Director Aleta Margolis says, "We need to transform the role of the teacher from deliverer of knowledge to Instigator of Thought®. Inspired Teachers don't fill students with information; they teach students how to think."
Asking questions, setting goals, planning, and working hard are all skills that are taught at Center for Inspired Teaching. Here at the Jack Kent Cooke Foundation, we are happy to support organizations that inspire a love of learning and foster ownership and drive among today's students.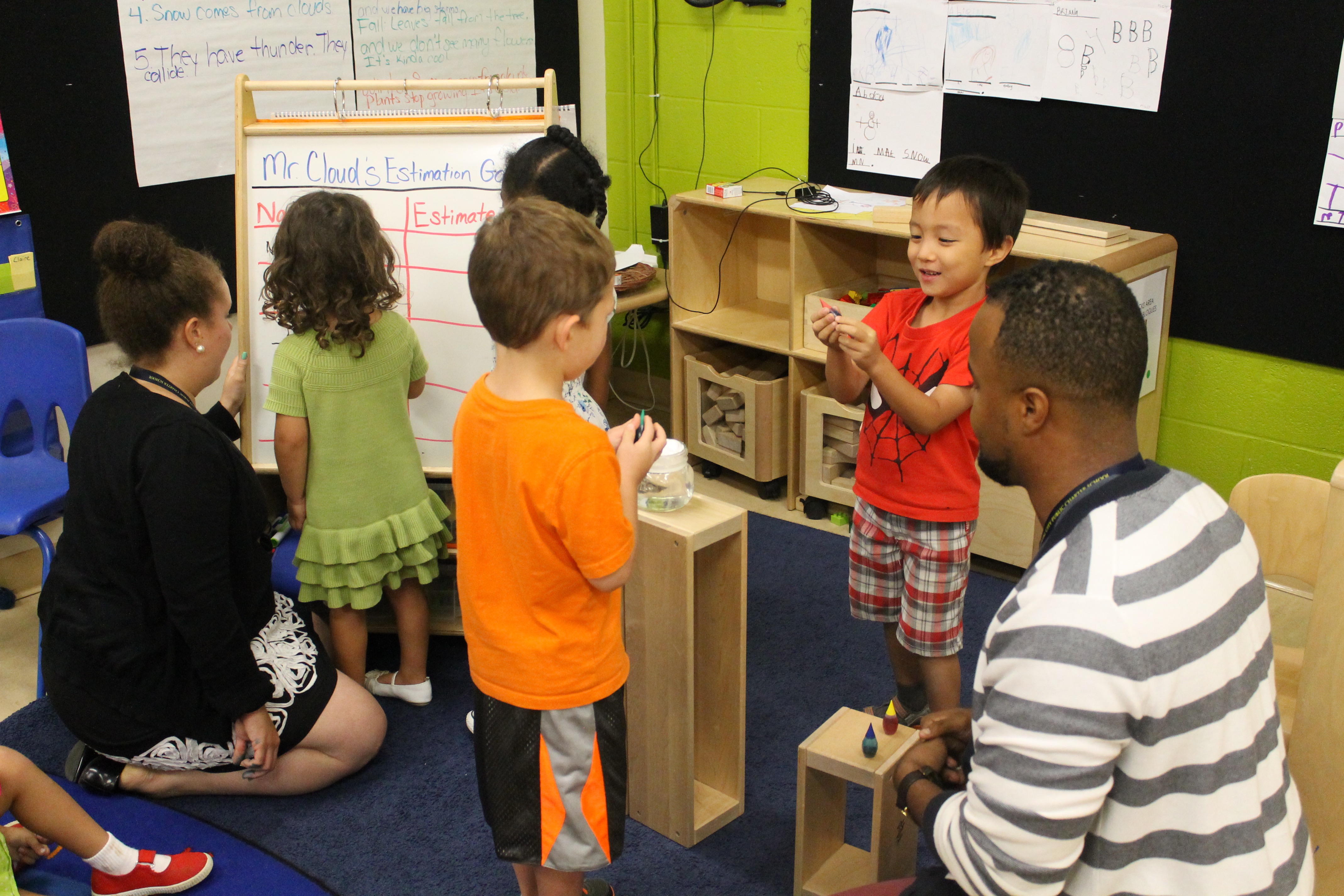 Hats off to Center for Inspired Teaching!