Introducing the Jack Kent Cooke Foundation's 85 New College Scholars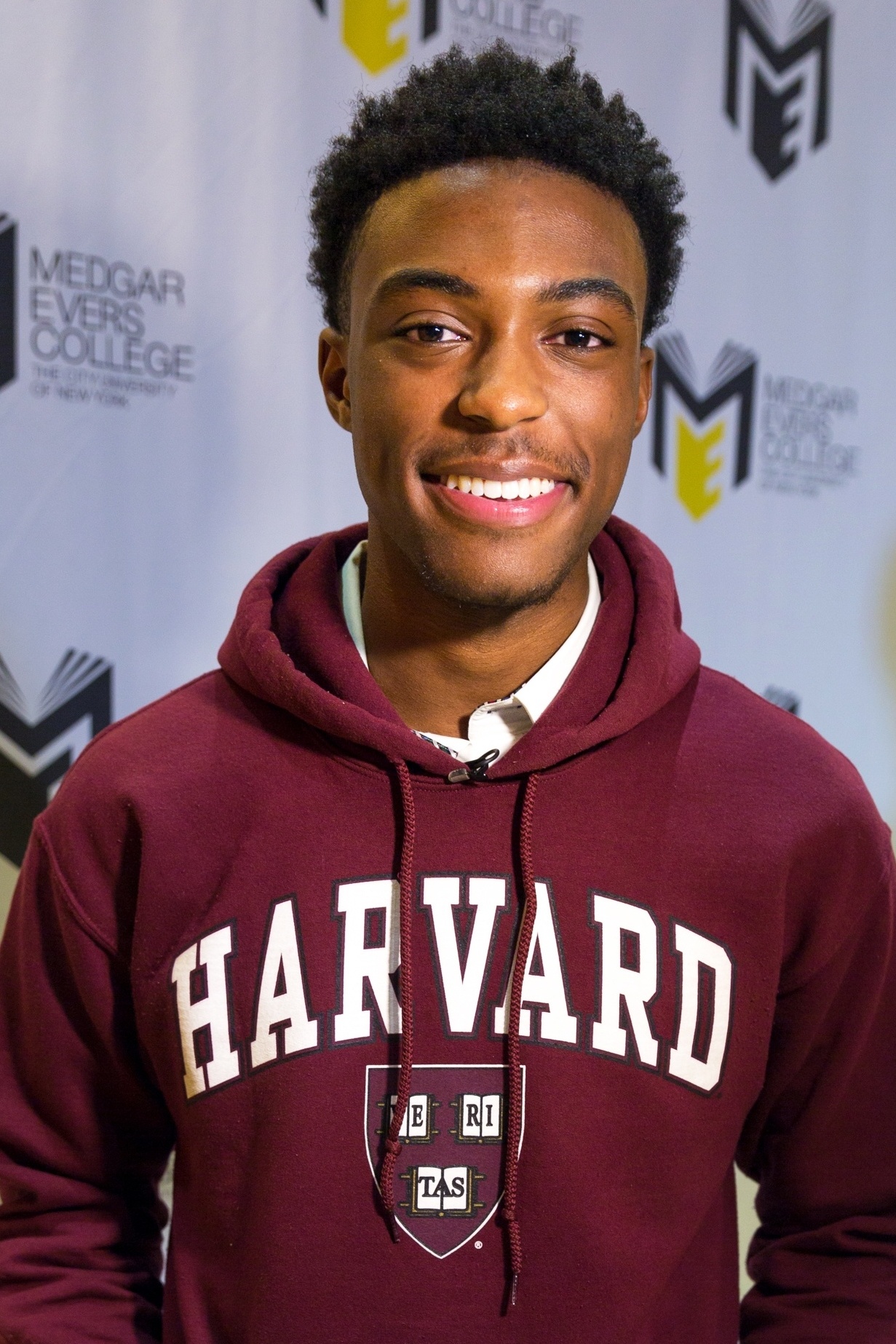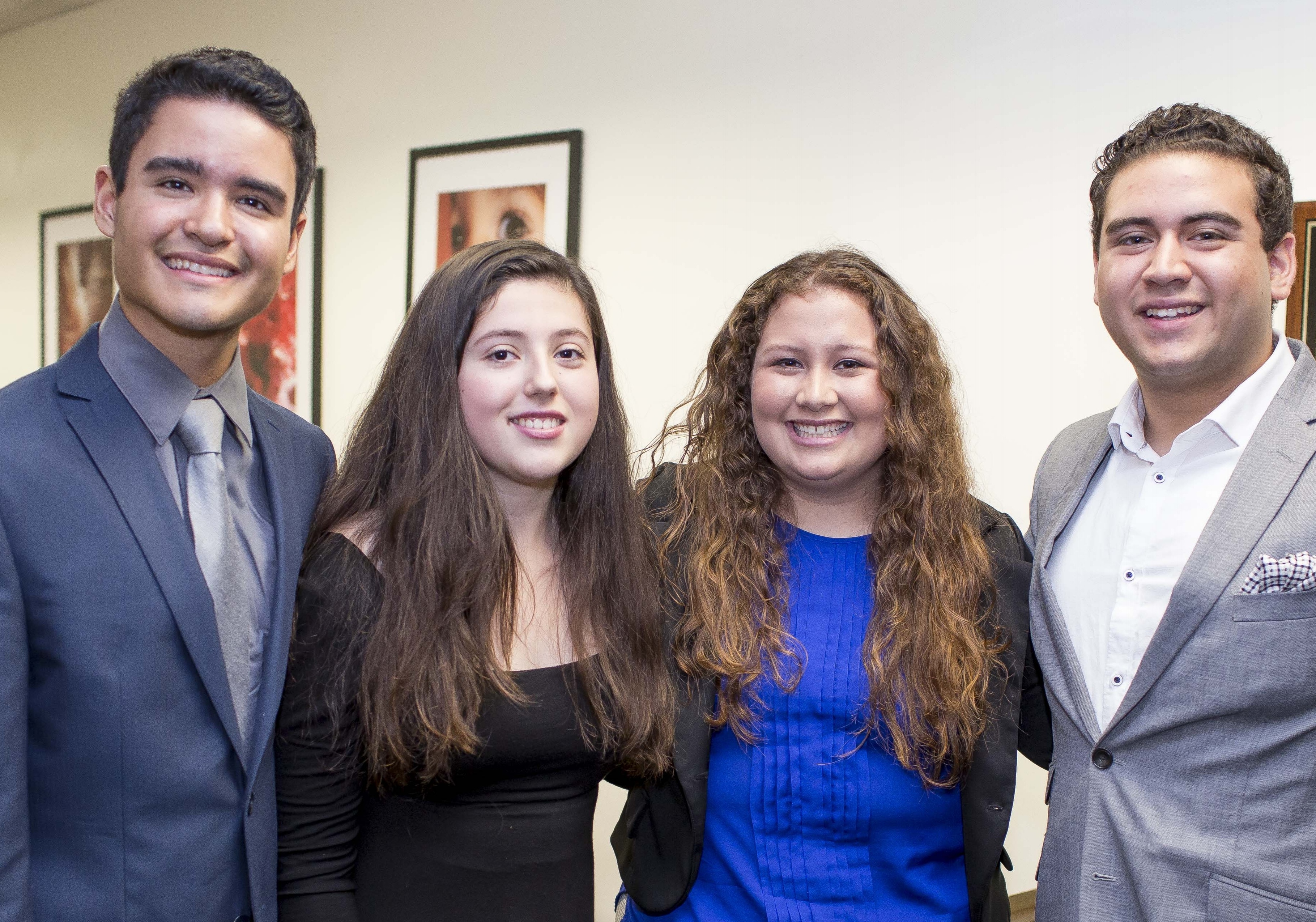 The Jack Kent Cooke Foundation today announced it has awarded college scholarships – each worth up to $40,000 annually – to 85 high school students from 27 states who have extraordinary academic records and financial need.
"These scholarships will transform the lives of remarkable young people who excelled in high school and who are capable of excelling at the most challenging colleges and universities," Cooke Foundation Executive Director Harold O. Levy said. "Our nation will benefit by enabling these remarkable students to fully develop their talents and achieve great things."
Levy thanked the College Board for helping the Cooke Foundation to identify outstanding candidates for the Cooke College Scholarships, based on their PSAT scores.
The Cooke Scholarships are the largest in the nation. Since 2000, the Cooke Foundation has awarded approximately $147 million in scholarships to more than 2,000 students and $90 million in grants to organizations that serve outstanding low-income students.
Cooke Scholarships fund the costs of attending college not covered by other financial aid, plus academic advising, stipends for internships, study abroad, and opportunities to network with other Cooke Scholars and alumni. After earning a bachelor's degree, each Cooke College Scholar will be eligible to apply for a scholarship for graduate school worth up to $50,000 a year for up to four years.
Listed below are each state's new Cooke College Scholars and their associated hometowns, high schools, and the college or university they will be attending this fall:
Arkansas
Leyton Gassaway – Paragould; Arkansas School for Mathematics, Science, and the Arts; Hendrix College
California
Carlos Cabrera-Lomelí – San Francisco; San Francisco University High School; Williams College
Omar Ceja – Fresno; Edison High School; Stanford University
Setareh Ekhteraei – Redwood City; George School; University of Southern California
Jorge Gonzalez Abundis – San Jose; Miguel Mendoza; University of California at San Diego
Jason Mares – Los Angeles; Foshay Learning Center; Columbia University
Ayetzy Presa – Redlands; Citrus Valley High School; California Lutheran University
Tyler Sady-Kennedy – Ladera Ranch; San Juan Hills High School; Yale University
Brendan Terry – Santa Monica; New Roads School; Pomona College
Selena Zhang – Fontana; La Cañada High School; Harvard University
Colorado
Kameron Banks – Aurora; Colorado Early Colleges Douglas County; Haverford College
Alfredo Calvo – Thornton; York International; Yale University
Samuela Mouzaoir – Colorado Springs; William J. Palmer High School; University of Chicago
Florida
Kyler Correia – Boynton Beach; Atlantic Community High School; University of Southern California
Maria Estrada – Miami; Coral Gables Senior High School; Columbia University
Adrian Fletcher – Plantation; Plantation High School; University of Pennsylvania
Menelik Graham – Auburndale; Auburndale Senior High School; Princeton University
Elijah LaBarge – Jupiter; Jupiter Community Senior High School; Cornell University
Maria Mejia – Miami; iPreparatory Academy; Amherst College
Dalton Price – Port Orange; Spruce Creek High School; Cornell University
Paul Sevilla – Altamonte Springs; Lake Brantley High School; Tufts University
Phoebe Suazo – Ocala; Trinity Catholic High School; University of Miami
Santiago Tobar Potes – Miami; School for Advanced Studies – Wolfson; Columbia University
Joseph Villafane – Miami; Coral Gables Senior High School; Columbia University/City of New York
Samantha Watkins-Daris – Jacksonville; Mandarin High School; University of Pittsburgh at Pittsburgh
Georgia
Cleveland Chambliss – Atlanta; The Westminster Schools; Brown University
Eowyn Fain – Hoschton; Athens Academy; American University
Sneha Iyer – Alpharetta; Johns Creek High School; Princeton University
Justin Jang – Duluth; Peachtree Ridge High School; United States Military Academy
Ariel Kim – Duluth; Phillips Exeter Academy; Harvard University
Olugbenga Ojo-Osagie –Hampton; Lovejoy High School; Stanford University
Adaeze Onyimah – Kennesaw; Concord Academy; Columbia University
Epaphras Yonas – Clarkston; Mount Vernon Presbyterian School; Vanderbilt University
Idaho
Nicholas Stubblefield – Idaho Falls; Idaho Falls High School; Boston College
Illinois
Krzysztof Chwala – Mt Prospect; Prospect High School; Yale University
Yekaterina Hegay – Northbrook; Glenbrook South High School; Princeton University
Hannah Kim – Homeschooled; Vernon Hills; Case Western Reserve University
Farhan Mohiuddin – Chicago; Harmony School of Science – Houston; University of Houston
Sally Nijim – Villa Park; Willowbrook High School; University of Illinois at Chicago
Paige Swanson – Rockford; Auburn High School; Yale University
Iowa
Bokeun Kwon – Ames; The Hotchkiss School; Yale University
Kentucky
Skylar Brown – Frankfort; Kentucky Country Day School; Tufts University
Louisiana
Camryn Jackson – Gretna; Isidore Newman School; Mercer University
Seth Lovelace – New Orleans; Benjamin Franklin High School; Princeton University
Maryland
Sirad Hassan – Frederick; Urbana High School; Princeton University
Kathy Le – Baltimore; Baltimore Polytechnic Institute; Johns Hopkins University
Massachusetts
Christian Cruz – Boston; Phillips Academy; Columbia University
Katie Curran – Pocasset; Sturgis Charter Public School East; Columbia University
Minnesota
Chaltu Musse – St. Paul; Harding High School; Yale University
Missouri
Zachary Smith – Nixa; Nixa High School; University of Arkansas at Fayetteville
Nebraska
Patricia Hanus – Fremont; Homeschooled; University of California, Berkeley
New Jersey
David Guirgis – Jersey City; Dr. Ronald E. McNair Academic High School; Northwestern University
New York
Ethan Ambrose – Brooklyn; Medgar Evers College Preparatory High School; Harvard University
Mykel Miller – Brooklyn; Phillips Exeter Academy; Williams College
Alissa Mori – Bronx; Fieldston School; Barnard College
Sunpreet Singh – Richmond Hill; Hillcrest High School; Dartmouth College
North Carolina
Patricia Sanchez Ramirez – Conover; Bunker Hill High School; Lenoir-Rhyne University
Shivraj Sandhu – Wilson; Fike High School; Princeton University
North Dakota
Nada Attia – Fargo; Fargo North High School; Harvard University
Ian Saum – Casselton; Central Cass; Harvard University
Ohio
Adelaide Young – Madeira; Madeira High School; University of Cincinnati
Oregon
Jack Boisen – Rogue River; Cascade Christian High School; University of Oregon
Pennsylvania
Mardochee Dade – Allentown; William Allen High School; Vanderbilt University
South Carolina
Maxwell Napier – Fort Mill; Nation Ford High School; Clemson University
South Dakota
Julissa Fillmore – Eagle Butte; Cheyenne-Eagle Butte High School; University of Kansas
Sheighla Lunderman (Lussier) – Parmelee; St. Francis Indian School; University of Nebraska at Omaha
Tennessee
Quentillis Bagley – Bartlett; KIPP Memphis Collegiate High School; Howard University
Inaya Payne-Wilks – Nashville; Choate Rosemary Hall; Williams College
Texas
Cristian Cano – Watauga; Saint Andrew's School; Dartmouth College
Ruben Castro – Houston; The Hochkiss School; Claremont McKenna College
Francisco Cernada – Houston; Yes Prep Gulfton; Harvard University
Bethany Falcon – Victoria; St. Joseph High School; Boston College
Roneisha Gamble – Houston; Second Baptist School; University of Tampa
Araceli Garcia – San Antonio; South San Antonio High School; Univerisity of Southern California
Roberto Gauna – Pharr; PSJA North High School; Massachusetts Institute of Technology
Karina Hinojosa – Edinburg; The Science Academy; Massachusetts Institute of Technology
Nancy Le – Houston; Susan Rhodes; Northwestern University
Cindy Lopez – Houston; Deerfield Academy; Swarthmore College
Daniel Martinez – El Paso; El Dorado High School; Claremont McKenna College
Hailey Mothershead – Bowie; Bowie High School; University of Texas at Austin
Audrey Ngo – Garland; Garland High School; Southern Methodist University
Samuel Tekie – Houston; Mirabeau B Lamar Senior High School; Rice University
Virginia
Isabelle Grant – Arlington; Langston High School Continuation; Lewis & Clark College
Umang Gurung – Arlington; Yorktown High School; Virginia Commonwealth University
Caleb Koch – Danville; Galileo Magnet High School; Cornell University