JKCF's Nara Lee Keynotes White House Communications Agency Event
Jack Kent Cooke Foundation Educational Adviser Nara Lee was recently the keynote speaker at the Asian American and Pacific Islander Heritage Month celebration at the White House Communications Agency.
The theme of this year's Asian American and Pacific Islander (AAPI) Heritage Month was "I am Beyond." According to the organizers, the theme "captures the aspirations of the American spirit, how Americans of Asian and Pacific Islander descent have always sought to excel beyond the challenges that have limited equal opportunity in America."
In her speech, Nara talked about how the Foundation's motto of "Think Big. Work Hard. Achieve." ties into the theme of "I am Beyond" by daring people to be passionate and to reach for something more, something better. "I encourage [Scholars] not to settle," she said. "It's one thing for our Scholars to have excellent minds, but it's a whole different thing to be excellent people. Therein lies the point of thinking big, thinking beyond."
Nara also spoke about her personal experience of growing up as a Korean American in Harford County, Maryland. "I was the only Asian student in my entire elementary school," she said. "My parents were always cautious—don't make trouble, just work hard, be quiet and stay out of people's way. That was the older generation. Our Scholars today, regardless of race or ethnicity, we don't tell them to just work hard and stay out of trouble. We encourage them to work hard and make some changes."
Nara highlighted the activities of a few of the Foundation's exceptional Young Scholars who are petitioning for South Asian refugees, are award winning filmmakers and documentary directors, know five to seven languages as high school freshmen and build their own musical instruments.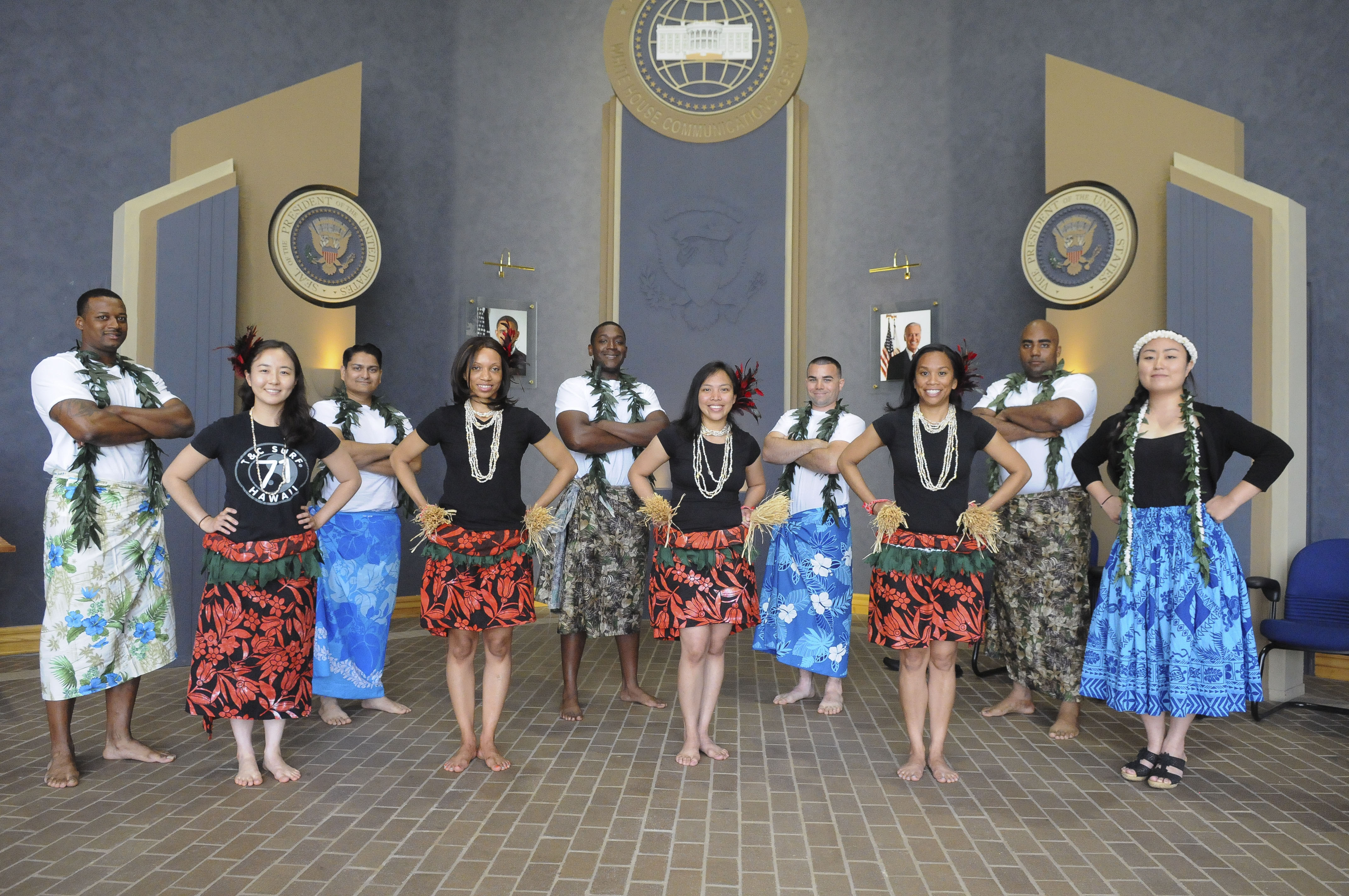 The event also featured a Tiniking stick dance, Hula dance, and a review of Asian American Leaders in 2013.