July 1: Education News We're Reading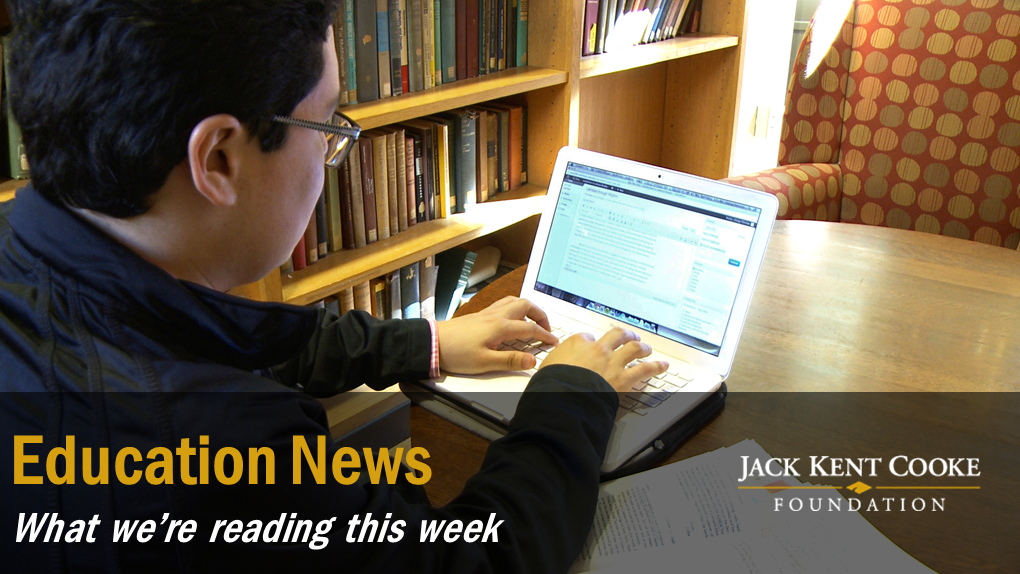 July 1, 2016 – Here's our weekly roundup of education news you may have missed. Low-income students in K-12 have less exposure to edtech. Geographic location, college cost, and access to financial aid are some of the barriers to higher education discussed this week.
Elementary & Secondary Education:
Teachers in high-poverty schools are less confident about edtech, notes Education Week (paywall). In a related article, EdSurge shares best practices for choosing and implementing technology tools with underserved students in mind.

The Dallas Morning News asks: "Why aren't there more African-American boys in gifted classes?"
Higher Education:
Cooke Foundation Highlights:
"No one knows if the narrowly drawn Supreme Court decision will apply to race-conscious affirmative action as practiced at other colleges," writes Executive Director Harold O. Levy in his latest op-ed for Fox News. "Should any of those programs be overturned in the future, efforts to increase the number of low-income students at colleges will become even more important." Levy summarizes the foundation's new issue brief on the topic in The Huffington Post.

Several talented Cooke Scholars were featured in the media this week: Brendan Terry from New Roads School; Ethan Ambrose from Medgar Evers College Prep School; and Ojaswee Giri from North Lake College.

Curious what about what it's like to join the Cooke Scholar community? Here are a few of our favorite photos and social media posts from Welcome Weekend 2016.