July 15: Education News We're Reading This Week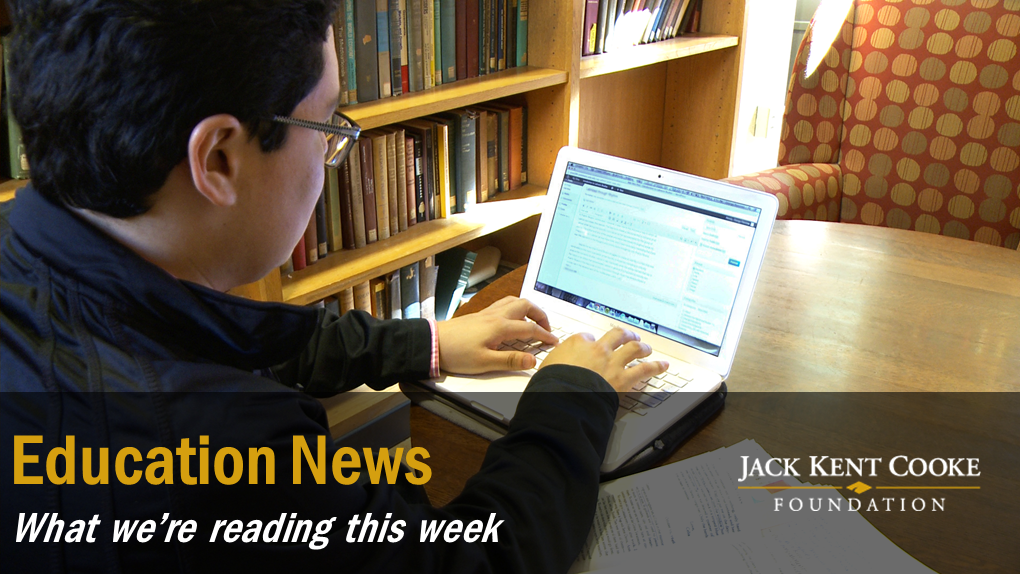 July 15, 2016 – Here's our weekly roundup of education news you may have missed. K-12 experts call on schools to improve their communications with minority families regarding programs for high-achieving students. College cost and the complexity of the admissions process can deter many students, but a few groups offer new solutions.
Elementary & Secondary Education:
Access to more rigorous coursework and helping parents understand the college application process are two strategies recommended in The Hechinger Report for helping Hispanic students and their families narrow the achievement gap.

The Washington Post discusses the underrepresentation of minority students in gifted programs offered by Montgomery County Public Schools in Maryland. Without sacrificing standards or expectations, improved outreach and recruitment could help the "many minority, low-income or non-English-speaking families [who] lacked information or were confused or intimidated by the application process."
Higher Education:
Cooke Foundation Highlights:
GoodCall summarizes our recent issue brief that provides colleges with strategies to better recruit talented, low-income students.

Cooke Scholar Jossalyn Jensen received a 2010 Cooke Young Artist Award and went on to complete her master's program at the Juilliard School with a Graduate Arts Scholarship. Now, reports the Deseret News, Jossalyn is off to attend the Conservatoire de Paris on a Fulbright scholarship.

The Berkshire Eagle highlights Cooke Young Scholar Johannes Nightingale's recent hands-on experiments at Berkshire Community College's Summer STEM Academy.