July 17: Education News We're Reading This Week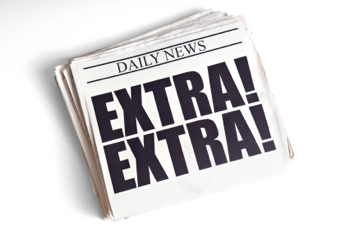 July 17, 2015—Here are the best articles from education news this week.
The Hill's Frederick Hess questions the motives of leaders in the House and Senate, who are currently voting on the reauthorization of the No Child Left Behind (NCLB) Act. While both sides agree on the downfalls of NCLB and want to work across the aisle, Secretary of Education Arne Duncan has approached the compromise with skepticism.
An amendment to NCLB also faced the Senate this week, writes The Washington Post. The rejected proposal aimed to give more power to the federal government in deciding which schools were to be considered low-performing, leading to the all-important topic of funding.
High school may be too late for low-income families to begin planning for college, notes an Urban Institute study. Increasing financial aid awareness for this group—spreading knowledge about Pell Grants and other aid—is one way to help inform those who may need a head start to catch up with their middle- and upper-income peers.
Chester Finn at Education Next writes about new Head Start program reforms and whether or not they can be effective. The well-financed though generally unsuccessful low-income, preschool project is the subject of proposed change to incoporate state integration and increase effective use of funds.
New lower cost, three-month-long intensive programming courses claim to churn out 16,000 graduates per year, resulting in six-figure software jobs reports NPR. If true these programs are much cheaper and less time-consuming than bachelor's degrees programs in computer science, which result in around 48,000 graduates a year. But the issues of public funding, accreditation, and financial assistance pose big problems.
The Washington Post argues that in terms of student success, college location can play a huge role. As experiential learning opportunities emerge as a major part of the overall college experience, the need for research, volunteer, internship, and study abroad opportunities nearby has become much more important.
NPR writes about a writing prompt that changes lives, reportedly "nearly erasing the gender and ethnic minority achievement gap for 700 students" over a two-year period. Toronto professor Jordan Peterson's Maps of Meaning program urges students to reflect and set goals using therapeutic writing assignments.