July 24: Education News We're Reading This Week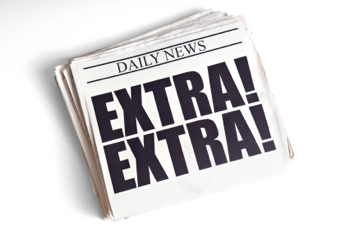 July 24, 2015—Here are the best articles from education news this week.
For those struggling with crippling student debt, writes The New York Times, current laws make it nearly impossible for the debtor to prove "undue hardship." But a changing world means new legislation, says Michael Kaplan and other judges who see certain student debt's damaging effects.

The Washington Post argues that the federal government needs to take a stronger role in merging and kickstarting the closure process for certain of the nation's 5,300 colleges and universities. While it spends nearly $165 billion a year in higher ed, states have more power over what goes on with each school.
Hear from a No Child Left Behind architect on why the law has faced strong criticism in this time of possible reauthorization in Washington, per NPR.
The Seattle Times highlights the need for policymakers to improve outreach efforts that will inform low-income and minority families of the financial options available for college. Only half of students from low-income families enroll in college, according to a new Urban Institute report, and only 12 percent of those who become college students apply for aid.
Advocates of free community college may soon celebrate California's two-year school system following Tennessee and Oregon, among others, writes Inside Higher Ed.
ACT and the Council for Opportunity in Education released a study on first-generation students and the support they need to catch up to peers as pertains to higher education. Education Week asserts that the report "repeats what we've long known." One stat shows that of the 90 percent who take the ACT and plan to attend college, almost half don't reach a single "score point" associated with the likelihood of college success.
Diverse Education also features the ACT study, but starts with a positive: more low-income students are taking the test than ever before.
The Cooke Foundation features alongside other players aiming to increase access to higher education such as Stanford University, Starbucks, and Arizona State University in The Nation.
We are pleased to share that former Young Scholar and current College Scholar Janet Diaz was featured in this article on "teen girl activists" on NPR. Diaz is one of 5,000 young women who volunteers for Girl Up, a U.N. Foudation group that rasies support to help approximately 62 million girls worldwide attend school.
Former Undergraduate Transfer Scholar Isa Adney interviewed another Transfer Scholar, Angel Sanchez, on Tallahassee Community College's show The Skinny. Sanchez, a University of Central Florida student, lived in a homeless shelter while earning a 4.0 GPA at Valencia College.
Learn more about Larry Liu, the first Cooke Foundation Oxford Scholar, in The Daily Pennsylvanian.
U.S. News & World Report mentions the Cooke Foundation in a larger piece on international community college transfer students.