July 31: Education News We're Reading This Week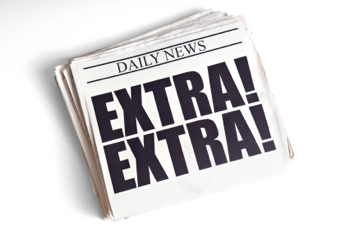 July 31, 2015—Here are the best articles from education news this week.
Speaking at the University of Maryland Baltimore County, Education Secretary Arne Duncan urged listeners that higher education reform has just as much to do with quality as it does driving down student cost, The Washington Post reports.
Hear from Dr. Dan-el Padilla on the struggles of growing up as an undocumented student in the States. The New York Times shares Padilla's story, now a Columbia postdoctoral fellow and Princeton, Oxford and Stanford graduate without American citizenship.
Scott Jaschik of Inside Higher Ed explains how economic downturns strongly affect which college major a student will choose. Jaschik cites a new study by the Institute for the Study of Labor, which outlines the difference between female and male students, how both groups shy away from the liberal arts, and what each perceives as a practical choice of study.
For low-income, minority and first-generation college students, getting in, adjusting and graduating involves more than financial aid and test scores. The First Lady, a common player in the higher ed landscape, hosted and shared a number of such students at last week's "Beating the Odds" summit—and five Cooke Scholars were invited to attend or volunteer.
Andrew Delbanco draws from a number of research-based higher education books in this brief history of equal access to colleges and universities, published by The New York Review of Books. Follow the author from colonial Virginia to the GI Bill to today, a time when low-income students are both wanting to attend, and wanted by, the nation's best institutions.
The Washington Post released this piece detailing the 180+ U.S. colleges and universities who no longer require standardized test scores for admission, after D.C.'s George Washington University became the latest to join the initiative. NPR explained how such requirements prevent many high-achieving, low-income students from applying to prestigious schools, due to low scores on the SAT or ACT.
This week the Cooke Foundation announced it was presenting the Society for Science & the Public with a $100,000 grant to find teachers and mentors for low-income students with a knack for science and research.
Williamsburg Yorktown Daily featured Camp Launch, a STEM program created by the College of William & Mary's Center for Gifted Education. The Cooke Foundation has supported Camp Launch since 2012.
Executive Director Harold Levy spoke about the threat of the Excellence Gap to the National Governors' Association's Education and Workforce Committee, at the group's 2015 Summer Meeting in West Virginia.