June 10: Education News We're Reading This Week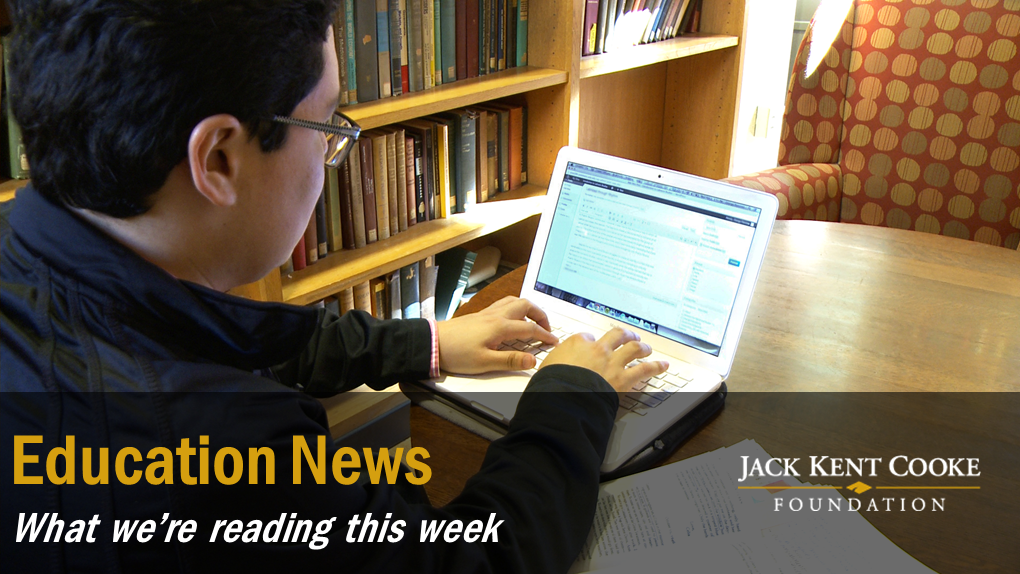 June 10, 2016 – Here's our weekly roundup of education news you may have missed. Jack Kent Cooke's son recalls why his father started the foundation. Higher ed advocates propose ideas for better supporting low-income students. The benefits of diversity and equal educational opportunity are discussed.
Elementary & Secondary Education:
Of the approximately 22.1 million students who receive free and reduced-price meals through the National School Lunch Program, only about 1 in 6 participate in the summer meals programs, says the Department of Agriculture. Find a summer meals location near you, or share the Summer Meal Site Finder: http://www.fns.usda.gov/summerfoodrocks

The Department of Education releases findings from its Civil Rights Data Collection survey. Here are some findings, as described by NPR:

49.7 percent of public school students are students of color.

6 million students attend a high school with a police officer but no guidance counselor.

Fewer than 3 percent of English language learners are in gifted programs, though they make up 11 percent of students at the schools that offer those programs. Similar disparities exist for black and Hispanic students.

"School integration is good for kids and for society, but adults have made achieving a diverse school system difficult. A focus on socioeconomic status rather than race could make the latest pro-integration policies more appealing," writes Richard D. Kahlenberg in The Washington Post. "Researchers have long found that in raising student achievement, the socioeconomic status of one's classmates matters even more than their race."
Higher Education:
Cooke Foundation Highlights:
Several new Cooke Undergraduate Transfer Scholars are profiled in feature stories describing how they overcame obstacles,  including Caleb Sedam (Kokomo Tribune); Roxana Berinde (Chicago Tribune);  and Dallas Elleman (Tulsa World).

John Kent Cooke, Sr., son of Jack Kent Cooke and member of the Jack Kent Cooke Foundation's Board of Directors, discusses his father's legacy and creation of the foundation on WUSA TV in Washington, saying of his father: "When he died he wanted to help people, so the bulk of his fortune went to the Jack Kent Cooke Foundation, which helps people get the college education that he did not have."

Executive Director Harold O. Levy calls for giving all students equal opportunity in education regardless of their income group, religion, race or ethnicity in an opinion piece for Fox News.