June 12: Education News We're Reading This Week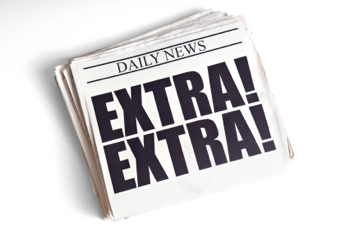 June 12, 2015—Here are the best articles from education news this week.
An Economic Policy Institute study reinforces the belief that student success in low-income children has much to do with conditions outside of the classroom. As reported by The Washington Post, the paper takes a look at parents' irregular work schedules and health care, among other factors.
Michelle Obama tackled race and educational achievement in another inspiring graduation commencement speech, writes The New York Times.
The U.S. high school graduation rate hit a record-high 81 percent this year—but before getting carried away, take a look at NPR's list of short-term remedies a number states, cities, and districts used to polish their numbers. You can read more here in an interview with local news reporters in some of the problem areas.
The Huffington Post examines a few reports which target unfair funding practices for low-income areas across the nation. The first focus of each report is determining if states "support equal educational opportunity for all students" through financial allocation.
New surveys show that teachers often fail to fully utilize classroom technology and let students use devices in a creative way to benefit their personalized learning, despite an influx of funding and materials. Ed Week writes that a lack of free time and poor training and support means teachers mostly use technology to make their jobs more manageable.
Jeffrey Selingo at The Washington Post compares paying for cable to college tuition, arguing that schools are cashing in on unused credits and "package deals." Many students, he writes, pay extra the first four years and only 40 percent of full-time students graduate within that time period.
Hear from Matthew Lynch why diversifying the college campus can bring lasting social and economic change to the "real," post-graduate world.
The Washington Post published an article the efforts of D.C. Schools Chancellor Kaya Henderson to improve gifted education programs. While the district received an 'F' on the Cooke Foundation's recent state report card, Michael Chandler points out an increase of programs in neighborhood schools which make trekking out to wealthier zip codes for tutoring and private education less of a necessity.
2008 Undergraduate Transfer Scholar Deeneaus Polk was featured in Ole Miss News this week after being selected to participate in the one-year German Chancellor Fellowship.
Cooke Foundation Executive Director Harold Levy features in this piece on the prominence of the SAT in The Atlantic.
New College Scholars and Undergraduate Scholars were highlighted by local reporters this week. They are: