June 19: Education News We're Reading This Week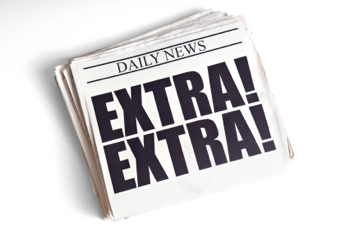 June 19, 2015—Here are the best articles from education news this week.
The Washington Post has responded to an article by President Hunter Rawlings of the Association of American Universities, in which he argues that Americans treat college as a commodity. Jeffrey Selingo argues, however, that the onus is largely on colleges themselves and gives three reasons why.
Take a look at how the education policy debate plays out on Twitter—especially from the nation's top contributors.
Susan Dynarski revisits student debt in The New York Times after requests from readers to delve deeper into the topic and break out borrowing data by educational attainment. In 2012, she shares, 70 percent of bachelor of arts recipients borrowed to pay for school.
Arthur Levine, a former Teachers College, Columbia University president and outspoken critic of teacher education programs, has teamed up with MIT to create a new teacher education program, training teachers in mathematics and science.
NPR investigates the most recent, record-setting high school graduation rate of 81 percent, exploring the origin of the statistic. "It's a story of collaboration across the political aisle, heroic efforts and millions of dollars spent by state governments, and dogged researchers uncovering new insights that arguably changed the lives of tens of thousands of young people."
Michael Petrilli at Education Next questions the "reform treatment" government and foundation officials are giving the higher education system. He argues that to improve college graduation rates, more needs to be done in grades K-12 in terms of preparation.
Diverse this week discusses the recent articles and studies that point to a widening class gap in higher education and what this implies for the future of American education and society. Education's role as a "great equalizer" is at stake, writes Brian Mitchell.
Due to irregularities in the administration of the June 6 SAT, the College Board has announced it will waive fees for those who wish to retake the exam.
While a federal Department of Education grant has helped Delaware to close the achievement gap in the past five years, little has been done about the Excellence Gap, writes Harold Levy for Delaware Online.
Finally, as in weeks past you can read about new Cooke Scholars by checking out the articles below.