June 26: Education News We're Reading This Week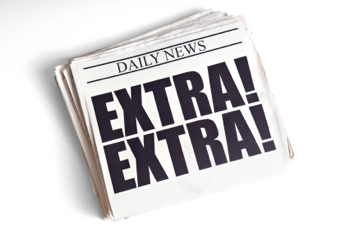 June 26, 2015—Here are the best articles from education news this week.
Jay Mathews at The Washington Post asks why public education for gifted students is so convoluted. For programs such as the Belin-Blank Center, finding the most creative way to let gifted students learn is both the challenge and motivation, while public school may not be as accommodating.
Many states have raised the bar of their math and reading proficiency standards set through No Child Left Behind, notes a detailed study from Education Next. Take a look at an interactive, state-by-state map for more information.
Today twelve states and Washington, D.C. spend more on merit-based, which studies have shown disproportionately benefit middle- and upper-income students and have little impact on college graduation rates, as opposed to need-based aid, leaving many eligible low-income students in the dust, writes The Hechinger Report.
Education Week reports that the 2016 Department of Education budget could be slashed by $1.7 billion, if senate appropriators have their say.
The definition of poverty in public schools is facing a redefinition, according to Marketplace, with Massachusetts as the catalyst. Only around two-thirds of the same students are declared impoverished by new standards, which consider food stamps, welfare, and Medicaid as opposed to free and reduced lunch data.
The for-profit world is under increased scrutiny after new regulations were put in place Tuesday. According to The New York Times, the District of Columbia Education Department now has the right "to demand that colleges show their graduates make enough money to repay their student loans."
New data shows that almost three quarters of the nation's 8.6 million Pell Grant recipients have no savings or available money to pay for college. The Washington Post states that five years prior, that percentage was around 60, and the Pell Grants then were more generous.
Ten education groups have stated their desire this week to push the Senate for reauthorization of ESEA, the Elementary and Secondary Education Act. Lauren Camera explains why this move could be a prime example of bipartisanship if executed well.
As in weeks past, we've highlighted new Undergraduate Transfer Scholars below: