June 3: Education News We're Reading This Week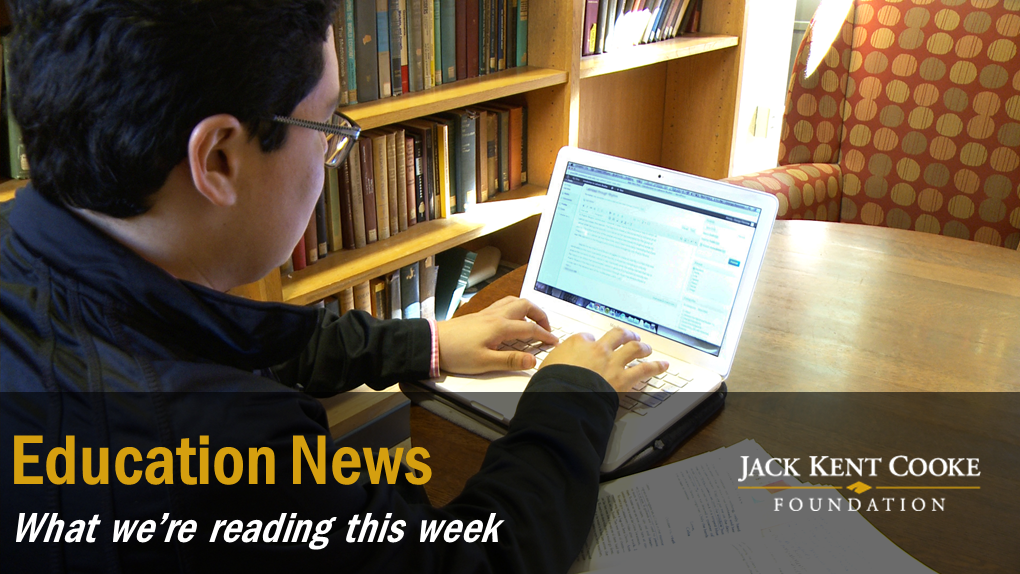 June 3, 2016 –Here's our weekly roundup of education news you may have missed. Although national high school graduation rates are going up, some gaps still remain. A new focus on reforming "dropout factories" centers on improving the low graduation rates of some colleges and universities.
Elementary and Secondary Education:
"According to the most recent data from the U.S. Department of Education, the on-time graduation rate for the nation's public high schools has reached another all-time high," reports Education Week. Data show that racial and poverty gaps are slowly narrowing but they still persist, along with a wide range of progress between individual states' graduation rates.

The Society for Science & the Public, facilitator of the prestigious Science Talent Search competition, announces an advocates program to mentor underrepresented students and help them enter research-based competitions. Science details the news and notes the Cooke Foundation's philanthropic support for advocate stipends.
Higher Education:
Cooke Foundation Highlights:
Why aren't high-achieving students celebrated and recruited like student athletes? Executive Director Harold O. Levy questions this dichotomy in The Huffington Post.

Cooke Scholar Mardochee Dade is a talented cellist who additionally strives for academic excellence and holds several leadership roles within his community. The Morning Call in Allentown, Pennsylvania describes how this persevering student is now preparing to attend Vanderbilt University in the fall.