June 5: Education News We're Reading This Week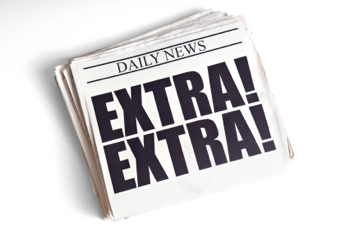 June 5, 2015—Here are the best articles from education news this week.
Alongside changes in the revamped SAT comes free online prep courses, courtesy of the College Board and Khan Academy. EdSource notes that these courses may level the playing field to close the achievement gap between students who can and cannot afford adequate test prep materials.
Inside Higher Ed asks what exactly is driving the corporate world—most recently Anthem, Fiat Chrysler, McDonald's and Starbucks—to help employees get through or back to college.
"Put bluntly, class trumps ability when it comes to college graduation," writes Susan Dynarski. New research shows that higher-income students are more likely to get into and graduate from college than their lower-income peers with identical grades and test scores.
NPR shares research from Dartmouth College on an app which estimates its user's GPA by collecting data on how the user spends his or her time, where the user is and for how long, and what type of environments the user is in.
A new article from The Hechinger Report suggests implementing a "Pell Bonus" program, giving colleges and universities incentive to enroll and graduate more low-income students.
The Federal Communications Commission's E-rate program, a national initiative to increase internet connectivity at public schools and libraries, received a boost this week. According to Education Week, an increase in applicants and funding are signs of progress, with a possible $1.6 billion set to be used in the process.
This week Cooke Foundation Executive Director Harold Levy and the Neag School's Dr. Jonathan Plucker co-authored this piece on STEM students, the Excellence Gap, and national security for U.S. News & World Report.
New Cooke Scholars have been announced, and we've been sharing local stories about these excellent students. The most recent stories are: