Live Stream: JKCF "Closing the Excellence Gap" Summit Day 1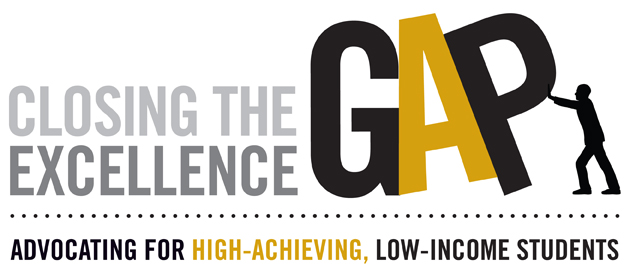 This week the Jack Kent Cooke Foundation announced the convening of a first-of-a-kind summit dedicated to closing the excellence gap in education. More than 100 principals of selective high schools, researchers, scholarship providers, education advocates, representatives from the U.S. Department of Education, and leaders from national education organizations will participate in the two-day event, which commences this afternoon, and will attend lectures, review research, and identify best practices for supporting high-achieving, low-income students.
Among the organizations represented are Leadership for a Diverse America, National Consortium of Secondary STEM Schools, National Association for Gifted Children, and the University of Connecticut's Neag School of Education.
We will be providing a free live stream of the event today starting at 2:00 p.m. and tomorrow starting at 8:30 a.m. Please join us to hear more about how to close the excellence gap from the nation's foremost experts. To join us today, Thursday, February 5, between 2:00-5:30 p.m. (ET) go to http://youtu.be/X2V8GwuwQ68.
Agenda for Thursday, February 5
2:00-2:30 PM           Welcome
                                   Harold O. Levy, Executive Director, Jack Kent Cooke Foundation
2:30-3:15 PM           Current Federal Landscape and the Elementary and Secondary Education Act
John B. King, Jr., Senior Adviser Delegated Duties of Deputy Secretary of Education, U.S. Department of Education
3:15-3:30 PM             Establishing a New Advocacy Organization: Laying the Groundwork
Todd Mann, Executive Director, National Consortium of Secondary STEM Schools (NCSSS) and Magnet Schools of America
Crystal Bonds, President, NCSSS and Principal, High School for Math, Science and Engineering at City College
4:00-5:30 PM             Panel Discussion: Student Outreach and Preparation
Dr. Carol V. Horn, K-12 Program Coordinator, Fairfax County Public Schools
Dr. Jamie Lathan, Dean of Distance Education, North Carolina School of Math and Science
Crystal Bonds, Principal, High School for Math, Science and Engineering at City College
Dr. Jose Torres, President, Illinois Mathematics and Science Academy
Moderator:  Rebecca Cullen, Director of Young Scholars and Alumni Programs, Jack Kent Cooke Foundation