March 20, 2015: Education News We're Reading This Week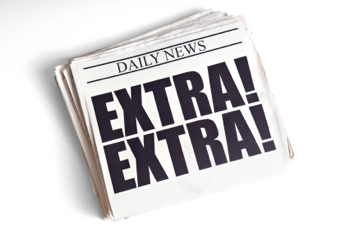 March 20, 2015—Here are the best articles from education news this week.
As you may know, the Jack Kent Cooke Foundation made an appearance at this year's SXSWedu. NPR brings us a recap of the powerful conference with their list of six takeaways.
The Economist writes that the type of degree matters more than where the degree was earned—financially, at least. A report from PayScale draws this conclusion by comparing engineering, computer science, math, arts, and humanities.
Goucher College in Baltimore became the first college last year to announce an alternative video application that did not require test scores or GPA. As noted in The Washington Post, decisions have been made, with the school accepting 49 of the 64 students who applied via the new program.
Read from the Bill & Melinda Gates Foundation why education data, and Congress' support of expansion on the issue, is crucial to increasing student outcomes.
In an effort to close the gap between white students and students of color who take Advanced Placement courses, College Board continues its "All In" campaign for the second year running.
Through President Obama's ConnectED initiative, writes The Atlantic, the quality of internet access is being called into question and a solution proposed. By 2006 99 percent of K-12 public schools and libraries had internet access in the U.S., but not all connections were fast or strong enough to accommodate an entire student body.
According to The Chronicle of Higher Education, the new House of Representatives budget would "slow spending on Pell Grants" in an attempt to minimalize federal debt.
The White House's plan to provide free community college to a large portion of American students was modeled in part off of Tennessee Promise. Inside Higher Ed gives us insight into this program via Executive Director Mike Krause.
NPR published a great piece this week—adapted from their radio program All Things Considered—explaining why "many smart, low-income students don't apply to elite schools." The author stresses the fact that many of these students could in fact receive more aid at selective schools than at other colleges and universities.
45 percent of full-time students attend college for at least one additional year, writes TIME. Check out their list of the 50 schools at which your chance of graduating on time is more optimistic.
Jay Matthews spoke with a Northern Virginia father whose daughter was advised to take nine or ten AP courses in order to have a chance at being admitted to the University of Virginia. Read more in The Washington Post.
Dissertation Fellow and University of Virginia Professor Ben Castleman coauthored an article that was featured in the January/February edition of Change magazine.
Undergraduate Transfer Scholar Kadiata Sy was named one of four 2015-16 Emory University Bobby Jones Scholars. The double major and founding president of the Emory Association of Middle Eastern Studies will spend a year at the University of St. Andrews alongside the other three award recipients.
Cooke Foundation Executive Director Harold Levy was named one of 70 difference makers at the SXSWedu Education Expo by Getting Smart. He is listed as an "investor" who is leading the charge to "boost college completion among talented low-income students."