March 4: Education News We're Reading This Week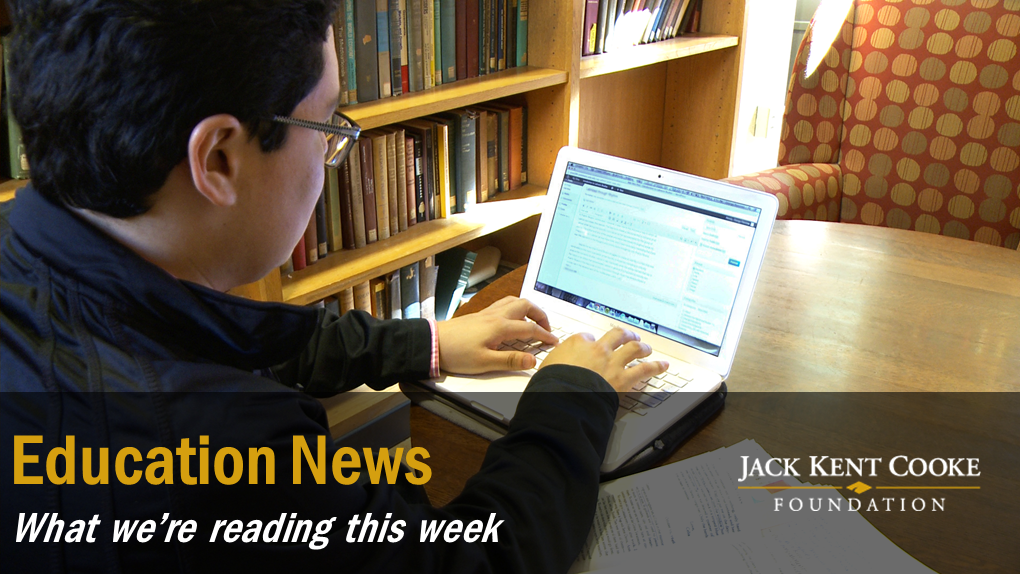 March 4, 2016—Here's our weekly roundup of the biggest news you may have missed. Major issues addressed include the importance of diversity in public schools and the challenges of the admissions process for low-income students.
Elementary and Secondary Education:
Socioeconomic diversity in classrooms is related to racial diversity, notes NPR. Additionally, when a school reaches "a stable level of about 30 percent middle-class students, the lower-income students achieve at higher levels and the privileged students do no worse."

"An exclusive analysis uncovers that students of color in the largest 100 cities in the United States are much more likely to attend schools where most of their peers are poor or low-income," writes The Atlantic. "Concentrated poverty is tightly correlated with gaps in educational achievement."

How might the K-12 education system be reimagined to level the playing field in college admissions? CNN weighs in by examining new resources to be made available by the Coalition for Access, Affordability, and Success.
Higher Education:
The College Board rolls out the newly designed SAT this week. Our Executive Director Harold O. Levy provides insight on how this may affect low-income students to The Hechinger Report.

While some colleges and universities have dropped test score requirements in reform of the admissions process, Jon Boeckenstedt describes how the letter of recommendation is "one of the biggest barriers to college admission at selective institutions" in a piece for The Washington Post.

Diverse: Issues in Higher Education explores the topic of a recent talk by Estela Bensimon, headlining "There's Not Enough Follow Through on Equity Policies."
Cooke Foundation Highlights:
The Department of Labor blog recaps Deputy Secretary Chris Lu's speech at our Closing the Excellence Gap Summit.

The Columbia Daily Spectator publishes a compelling piece by Cooke Scholar Timothy Diovanni on the benefits musicians attain through attending a university over a conservatory.

In a profile by the Chicago Tribune, From The Top Cooke Young Artist Award winner Josiah Yoo shares his thoughts on innovating new connections for the use of classical music.