March 6, 2015: Education News We're Reading This Week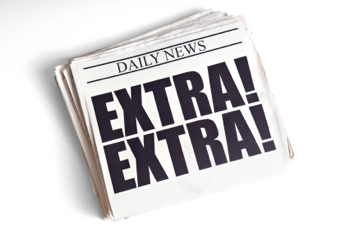 March 6, 2015—Here are the best articles from education news this week.
National Bureau of Economic Research data shows that students who are assured a particular college can shoulder some or all of their financial burden are much more likely to attend.
The New York Post gave a positive review of the powerful new documentary on college sexual assault, 'The Hunting Ground.' The film, spearheaded by two victims from the University of North Carolina, presents itself as a "scathing indictment" of the hands-off approach many campuses have taken in dealing with the issue.
Almost a third of community college graduates transfer to a four-year school, and only around 15 percent receive an undergraduate degree. A big catalyst, writes The Hechinger Report, may be that the best and most affordable schools tend to be far from cities—where most community colleges are located. For low-income students, leaving home costs a considerable amount, making going to college at all much more complicated.
Today private, four-year college students pay an average of $42,419 for tuition, fees, room, and board. The Washington Post asks how much higher that number will go before schools receive significant pushback, and suggests that the rising price widens the gap of who can and cannot afford to attend college.
Saving for college? Forbes has compiled this list of the five most helpful sites for early planners.
The current marketing game performed by colleges and universities is profoundly confusing, writes The Hechinger Report. Many schools have ramped up their efforts to receive more applications but accept just as many students, increasing selectivity. But for applicants and parents, the scheme makes senior year difficult, to say the least.
Schools are starving for more applicants to increase supposed selectivity, while some of these may actually be struggling to fill their classrooms. This "recruit to deny" strategy makes applying all the more complex.
Education Next confirms that while having the highest education levels of any previous generation, millennials both fail to compete with similar countries and lack the skills required to prepare them for healthy careers.
Hear from a high school senior, director of talent acquisition at Deloitte, and graduate school dean at the University of California on whether well-known private colleges are worth the rising costs.
This article in NPR states that in 2011-12, two million students who could have received money from Pell Grants didn't fill out or complete the necessary form. But will a simplified, short FAFSA make applying more or less daunting?
Former Graduate Scholar Hanseul Kang was recently featured in an official District of Columbia press release, announcing her appointment as State of Superintendent of Education under Mayor Muriel Bowser.
Thesis Magazine published an article this week on R. Scott Allen, one of the many selective high school principal's that attended the Cooke Foundation's "Closing the Excellence Gap" summit in February.