May 27: Education News We're Reading This Week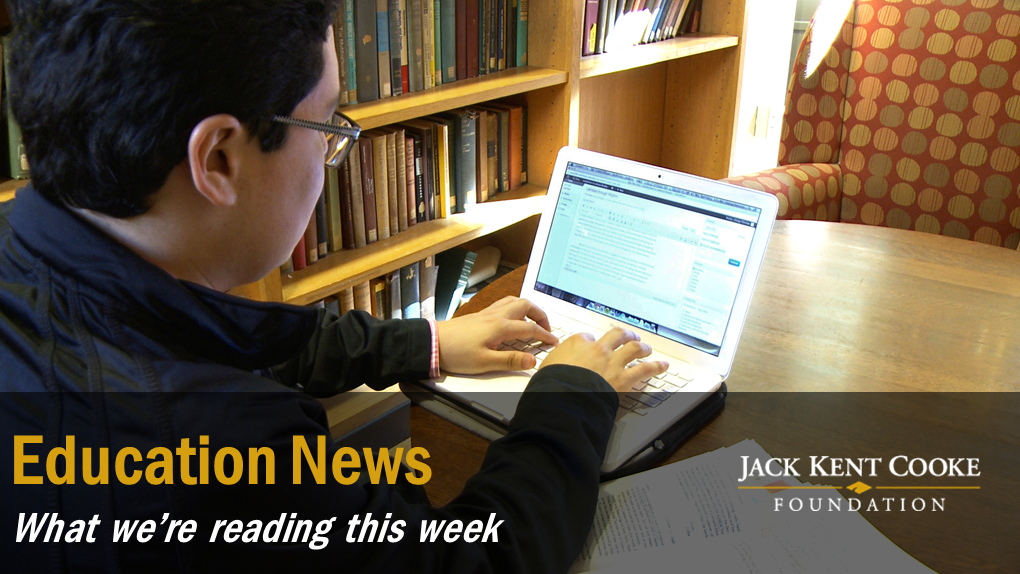 May 27, 2016 – Here's our weekly roundup of education news you may have missed. Media coverage focused on understanding the concept of grit and examining new reports on educational inequalities.
Elementary & Secondary Education:
University of Pennsylvania Professor Angela Duckworth responds to critique of her grit scale to NPR. Many educators are concerned about how best to teach this noncognitive skill, and EdSurge provides an excerpt from a new book by Paul Tough on the topic. "If we want to improve a child's grit or resilience or self-control, it turns out that the place to begin is not with the child himself," states Tough. "What we need to change first, it seems, is his environment."

The 74 Million gives its take on a new report from EdBuild, finding that "inequality between states is even worse than inequality within states. When looking at state and local funding nationally, the poorest districts in the country get 21 percent fewer dollars per student."

A new project by the Urban Institute provides adjusted National Assessment of Educational Progress (NAEP) scores that reflect each state's demographic differences. The adjusted NAEP data takes into account free or reduced-price lunch eligibility, English language learner status, and other factors.
Higher Education:
"Women earn more college degrees than men but receive lower wages, while whites and Asian-Americans continue to earn bachelor's degrees at higher rates than blacks and Hispanics," writes The Hechinger Report in a summary of The Condition of Education 2016 from the National Center for Education Statistics.

Rather than supporting low-income students, college affordability efforts – including 529 savings plans, private scholarships, and federal work-study – more often benefit their peers from families with annual incomes of $100,000 or more. The Atlantic shares statistics on college financing.

"America's college students have become increasingly diverse and low income since colleges had to first begin calculating [cost of attendance] some 30 years ago," notes Diverse: Issues in Higher Education. Living expenses, textbooks, and child care costs can often exceed basic financial aid.
Cooke Foundation Highlights: