May 29: Education News We're Reading This Week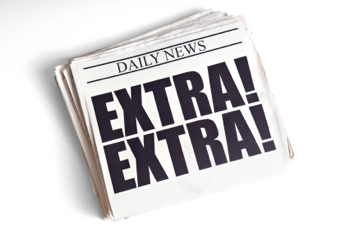 May 29, 2015—Here are the best articles from education news this week.
Aryea Aranoff at The Huffington Post gives graduates a few tips on student loan repayment. He includes a comparison between the snowball and avalanched methods and explains that, if able, taking care of those with higher interest rates first is the best financial decision.
The number of full-time college students has dropped in the past three years while the number of Americans with degrees remained stagnant, states The Hechinger Report via Department of Education data.
Recent accusations of unfair admissions standards based on race have continued a debate on what makes high school seniors stand out as candidates. On NPR, a former president of National Association of College Admissions Counseling (NACAC) notes that "uniqueness is kind of the hidden currency of college admissions."
For further details on a NACAC study of college admissions trends, check out this list from eCampus News.
Inside Higher Ed reports that many colleges take into consideration high school disciplinary records without conveying what role those may play in the admissions process. A Center for Community Alternatives survey revealed the news that 89 percent of those who collect this data use it to make their decisions.
What should we call the non-academic skills so crucial to a student's success? asks Anya Kamenetz.
This week Philanthropy News Digest published an article by Cooke Foundation Director of Strategic Initiatives Natalie Jansorn on narrowing the Excellence Gap.
Read more about the excellence gap and the Cooke Foundation's study titled "Equal Talents, Unequal Opportunities in Education Week.
This week nine more Undergraduate Transfer Scholars were featured in local papers: