May 8: Education News We're Reading This Week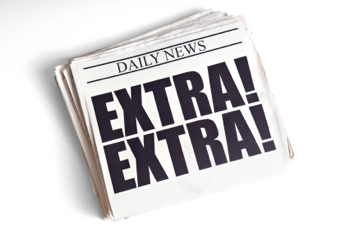 May 8, 2015—Here are the best articles from education news this week.
Cognoscenti posted this article on changing the mindset of high-achieving, low-income students to reach higher when applying to college. Educating both students and parents can often raise the number of these students who apply to selective schools, where more generous financial aid packages and robust support are offered.
This New York Times op-ed presents pros and cons of the new SAT model, which will debut in spring 2016. While more straightforward and with an optional essay portion, the exam is still "designed primarily to rank students rather than measure what they actually know."
One in four rural children in the U.S. live in poverty, writes Education Next. Author Dan Fishman published this in-depth piece on distance learning, ed tech, and "college for all" in the country's more remote areas.
"Inequality is excessive and a key solution would be increased access to community college," notes Jay Matthews on behalf of two former chairs of the Federal Reserve. General concensus says that this increased focus would strengthen U.S. education and economy, but better instruction, organization, and funding are prerequisites.
Ron Lieber shares advice from former student loan borrowers on what they wish they'd known. Given the often complicated and impersonal, if mandatory, loan counseling from the U.S. Department of Education, contributors offer tips on everything from pre-college planning to assessing interest while making post-grad payments.
Hear opposing sides of the argument on personalized learning—by one definition, "using technology to give students more control over their education experience." Deans for Impact founder Benjamin Riley and Charter School Growth Fund partner Alex Hernandez provide point and counter-point.
NPR went to social media to hear from grade-skippers and those who entered kindergarten early. Check out a few of the best tweets which show the negative and positive outcomes of their decisions.
The Senate's rewrite of the Elementary and Secondary Education Act includes language that promotes using "open educational resources" to improve teaching and cut back on costly textbooks. Education Week shares that members of both parties have come together on the issue, which focuses on the sharing of high-quality, licensed material.
Last week the Cooke Foundation began to notify the recipients of this year's Undergraduate Transfer Scholarships. These incredible students have excelled at their community colleges and are now on their way to a four-year institution. Here are a few of their stories we came across: