November 7, 2014: Education News We're Reading This Week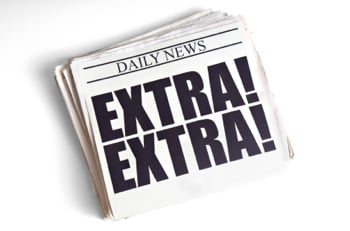 November 7, 2014—Here is what's new in education news this week.
Jason Lange believes that, according to a Reuters analysis of Federal Reserve data, young Americans with a large amount of college debt are also typically higher paid. The portrayal of struggling young graduates in great debt may be a bit off the mark, he contends.
"Too many kids quit science because they don't think they're smart," says Alexandra Ossola of The Atlantic. Hear from a "self-esteem expert" on how to avoid the feeling of failure many experience when taking classes in STEM fields.
A great debate surrounds gifted education including who benefits from it most, how it should be administered and to whom. For veteran Jay Mathews, elementary schools should be experimenting with more "wild ideas" to extend the current conversation.
According to The Chronicle of Higher Education, a new online application system is in the works that would compete with the Common Application. Harvard, Princeton and Yale, among others, make up a list of interested schools for the application, which would serve "private colleges with robust financial-aid budgets, and public institutions with high graduation rates."
The Upshot at the New York Times created a "College Access Index" to rank colleges based on "the share of freshmen in recent years who came from low-income families (measured by the share receiving a Pell grant) and on the net price of attendance for low- and middle-income families." Vassar ranked number one as the most economically diverse top college in the country. To watch an interview with Vassar College President Catharine Bond Hill, check out The Chronicle of Higher Education.
Jack Kent Cooke Foundation Young Artist Award recipient Marcus Rose will perform in Shreveport, LA at the Hurley School of Music's Centenary Youth Orchestra inaugural concert.
News about the Jack Kent Cooke Foundation's involvement in a Bloomberg Philanthropies initiative is still making its rounds, this week in iSchoolGuide.
Lastly, today's Loudoun Times-Mirror featured an article on the Foundation that you can check out elsewhere on our blog.