October 31, 2014: Education News We're Reading This Week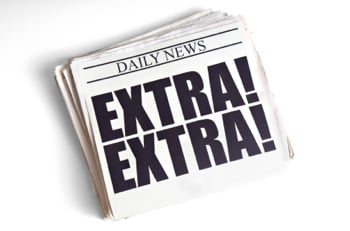 October 31, 2014—Here is what's new in education news this week.
CBS San Francisco has compiled a helpful list of five websites that may help you choose the right college. Maybe you have utilized LinkedIn and The College Board, but how about Admitted.ly?
Also on our blog: JKCF Video – Finding a College That's Right for You
Oftentimes the price a student will actually pay for college—considering family income, repayment plans and financial aid for a given school—can be a mystery. U.S. News & World Report has devised a list of 10 tools to help clarify some of the confusion.
USA Today contends that these are the top 10 most frequently selected college majors. Information from College Factual backs up their claim.
Ann Carrns of The New York Times writes about a sometimes forgotten cost of applying to college: standardized tests. Those taking the SAT and ACT, she says, must pay for test preparation classes, tutoring, study guides and the tests themselves.
A new report by the Center for American Progress shows that state funding for higher education has yet to rise to the same levels as before the 2007 recession. PBS explains the hit public colleges and universities took and how funding has not been the same since.
This week, the Jack Kent Cooke Foundation was in the spotlight for our support of a new initiative by former New York City Mayor Michael Bloomberg's charitable foundation, Bloomberg Philanthropies, to increase the number of high-achieving, low- and moderate-income students who apply to and graduate from top colleges and universities.
Hear from Executive Director Harold O. Levy about the Foundation's work and this new initiative on NPR's All Things Considered.
Check out articles about the initiative and the Foundation below.
Longtime Foundation grantee From the Top—which hosts a weekly radio show on NPR highlighting young classical musicians—took its talent to River Bend Middle School in Sterling, Virginia last week. The group performed for students and offered special breakout sessions "focused on teens and classical music," per the Loudoun Times, before performing at the George Washington University two days later.