One Selective High School LIFTs Students Up with Enrichment Program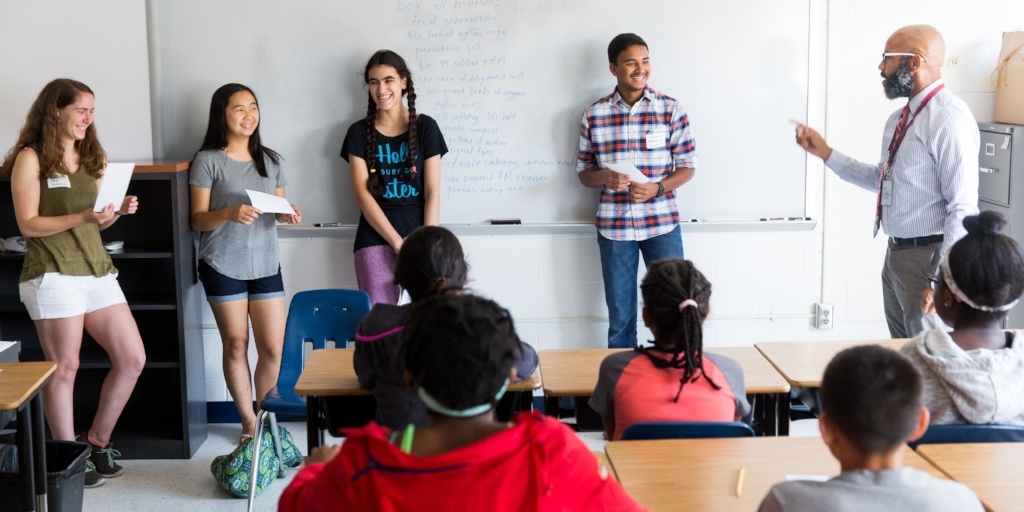 Thomas Jefferson High School for Science and Technology (TJHSST) is one of six inaugural recipients of the foundation's Selective Public High School grant program. The foundation's grant of $99,744 is supporting a program titled Learning through Inquiry, Fellowship, and Tutoring (LIFT) over the period of two years beginning in June 2015.
Ranked as the country's top high school by Newsweek in 2016, TJ is an academic powerhouse – SAT scores and participation in AP coursework are among the highest in the country. (Jack Kent Cooke Scholar Will Tarpeh is a TJHSST graduate.) Undoubtedly, the school is home to some of the highest-achieving students in the region. Yet the percentage of low-income students at the school is just under 2 percent, while regionally close to 29 percent of students are eligible for free and reduced lunch. In direct response to this challenge, TJHSST has created a program that would help prepare and propel talented, economically disadvantaged students to pursue TJHSST as a viable option for their high school education.
LIFT selects rising 7th and 8th grade students who have demonstrated strong academic performance and provides them with a myriad of programming including inquiry-based seminars, mentorship connections with current TJ students, and admissions and test‐prep sessions leading up to TJ's admissions exam. Says one student who participated in LIFT in 2015: "The TJ prep helped me a lot. I don't think that I would've gotten admitted into TJ without this program. My mentor had helped me with preparing for the verbal portion of the test. She explained everything to me very well. Also, I got to meet a lot of TJ students and teachers."
"The Lift Program is important because it helps prepare students for not just the admission exams, but for high school too. It also shows students that TJHSST is not just about the education–though a big part of it is–it shows students that you can have fun at TJHSST and while learning."
–LIFT Student who will attend TJHSST in fall 2016
During a recent site visit, foundation staff visited a few summer seminar classes, including: Got an App for That? where students designed their own Android program as a vehicle to learn basic programming constructs and explore the field of computer science; Design for Disaster, which allowed students to delve into advanced engineering concepts; and Website Design, which introduced students to advanced Photoshop, HTML, and Dreamweaver programs. It was great to see how excited the students were to be exploring these new concepts. This is also an opportunity for participants to learn more about the school. As one student said: "We got to know the school better and also got to tour the school, including all of the research rooms."
Szilvia Oszko, LIFT Program Faculty member and TJHSST Faculty shared that LIFT has great benefits for everyone involved in the program: "The middle-school students are exposed to STEM, academic rigor, and direct personal relationships with TJ students through the LIFT program, while the TJ students are inspired to take on more social responsibility and give back to the community. As the coordinator of the LIFT mentoring program, I am honored to be involved in such a meaningful work."
Most of all, we were blown away by the 88 smart, curious students in the program, who, hopefully, can imagine and strive for a bigger future, thanks to LIFT.