Outstanding Community College Students Awarded $40,000 Transfer Scholarship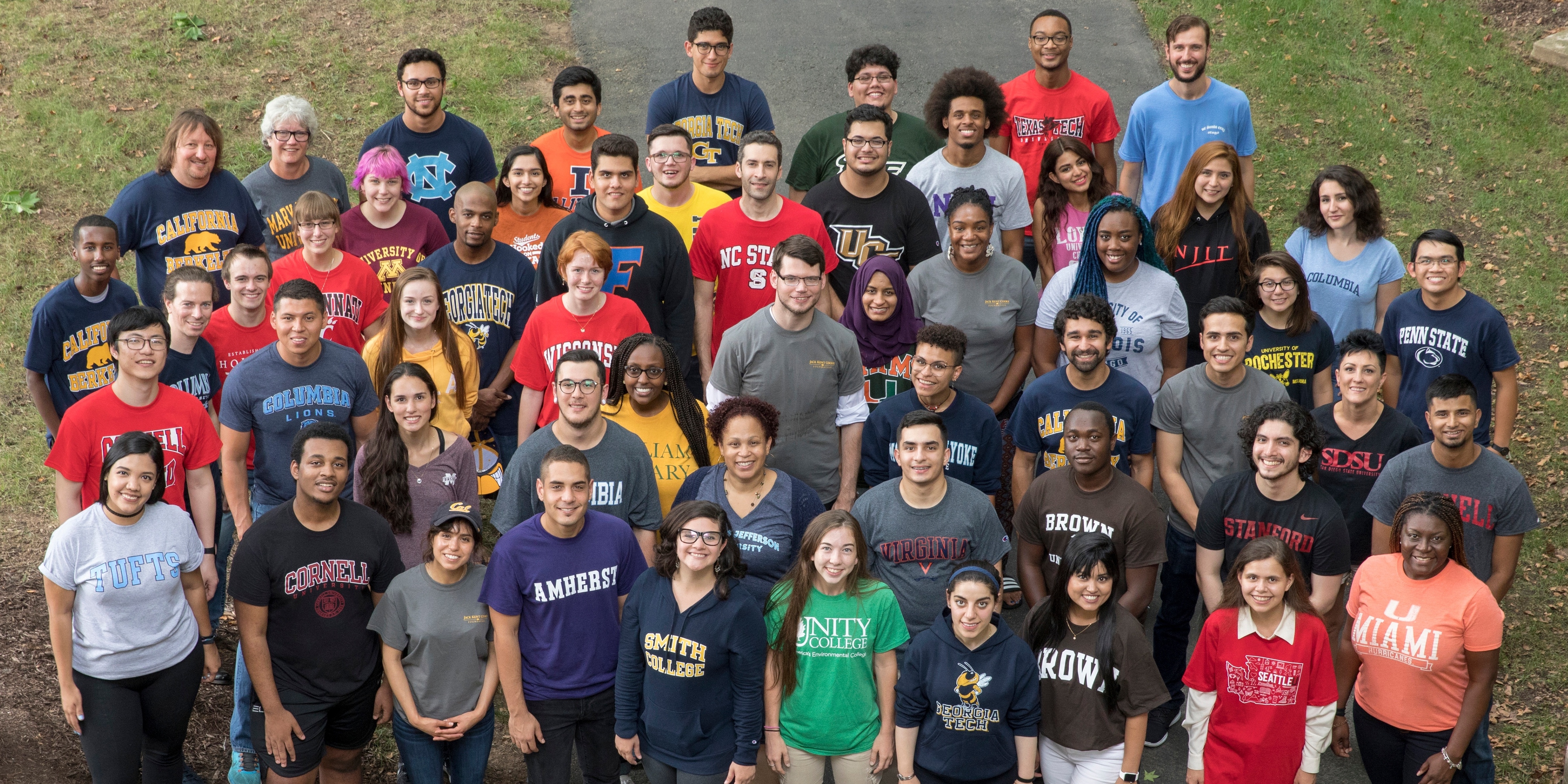 Jack Kent Cooke Foundation Announces Recipients of the Nation's Largest Transfer Scholarship
Lansdowne, VA —Today the Jack Kent Cooke Foundation announced the 47 recipients of its Undergraduate Transfer Scholarship, who will each receive up to $40,000 annually for a maximum of three years to complete their bachelor's degree.
In addition to themonetary award, these new Cooke Transfer Scholars will receive comprehensive educational advising from foundation staff to guide them through the processes of transitioning to a four-year school and preparing for their careers. The foundation will additionally provide opportunities for internships, study abroad, and graduate school funding, as well as connection to a thriving network of 2,300 fellow Cooke Scholars and alumni.
"Community colleges provide an affordable first step for many students with financial need to begin their higher education journey," said Harold O. Levy, executive director of the Cooke Foundation. "Cooke Transfer Scholars have demonstrated incredible ability and ambition, and we look forward to supporting their success at universities such as Stanford, Cornell, and MIT."
This year, nearly 2,500 students applied for the Cooke Undergraduate Transfer Scholarship. The foundation evaluated each submission based on academic ability, persistence, leadership, and service to others.The recipients selected have a median adjusted gross income of $5,000 and an average GPA of 3.92. Biological sciences, engineering, and computer/informational sciences are the most popular fields of study among the cohort.
A full list of the 2018 Cooke Transfer Scholars, including the community colleges and states they represent, can be found below.
Interested in becoming a 2019 Cooke Transfer Scholar? Sign up to receive an email alert when the application opens in late August!
Arizona
Gabriela Irra — Glendale Community College
Maria Sckaff Santos Lazaro — Cochise College
California
Kevin Bernal-Rivera — Los Angeles Trade Technical College
Robert "Alan" Brantley — Fullerton College
Sonia Bustos Barocio — Los Medanos College
Tuong Do — Orange Coast College
Hannah Gehrels — Los Angeles City College
Matin "Matt" Ghavamizadeh — Los Angeles Valley College
Elhan Hernandez — Contra Costa College
Josue Luna — MiraCosta College
Sarah Schwab — MiraCosta College
Linda Berenice Sylverain — De Anza College
Florida
Daniela Alvarez — Miami Dade College
Casey Amaya — Miami Dade College
Kenneth Brown — Daytona State College
Fedelene "Fefe" Camille — Miami Dade College
Wyatt Deihl — Indian River State College
Francisco Marchi de Azevedo Lourenco — Santa Fe College
Max Matheu — St. Petersburg College
Gabriela Rodriguez — Miami Dade College
Vinicius "Vinny" Wagner — Palm Beach State College
Georgia
Amadou Bah — Perimeter College at Georgia State University
Illinois
Mili Tomar — William Rainey Harper College
Amanda Jiang — City Colleges of Chicago-Wilbur Wright College
Maryland
Caroline Azadze — Montgomery College
Massachusetts
Aeffia Feuerstein — Roxbury Community College
Matthew "Matt" Medina — Holyoke Community College
Michigan
Maria "Paula" Salazar — Washtenaw Community College
Minnesota
Sarah Brakebill-Hacke — Rochester Community and Technical College
Mississippi
Said Otwane — Pearl River Community College
New Jersey
John Nwankwo — Essex County College
Elda Pere — Bergen Community College
Leonardo "Leo" Ruales — Essex County College
New York
Renita Johnson — Orange County Community College
Eleni Romano — CUNY LaGuardia Community College
North Carolina
Sarah Allevato — Wake Technical Community College
Cerita "Kabryn" Mattison — Nash Community College
Oregon
Stephanie Kim — Portland Community College
Pennsylvania
Amie Croteau — Reading Area Community College
Texas
Michael Aguilar — Lone Star College-CyFair
Heber Bibang — Mountain View College
Alicia Cantrell — Northeast Texas Community College
Anthony D'Souza — Lone Star College System
Brenda Godoy — Northeast Texas Community College
Andrea Porras Portillo — El Paso Community College
Virginia
Rebecca Holmes — Thomas Nelson Community College
Francesca Raoelison — Northern Virginia Community College
###
About the Jack Kent Cooke Foundation
The Cooke Foundation is dedicated to advancing the education of exceptionally promising students who have financial need. Since 2000, the foundation has awarded $175 million in scholarships to more than 2,300 students from 8th grade through graduate school, along with comprehensive counseling and other support services. The foundation has also provided over $97 million in grants to organizations that serve such students. www.jkcf.org
Media Contact: Amber Styles, 703-723-5647, media@jkcf.org