Scholar Spotlight: Graduate Scholar Jerry D. Mathes II
The Foundation heard from publisher Caxton Press this week about a recently published book written by 2004 Jack Kent Cooke Graduate Scholar Jerry Mathes. Below is the release from Caxton.  We are proud of Jerry and his accomplishments!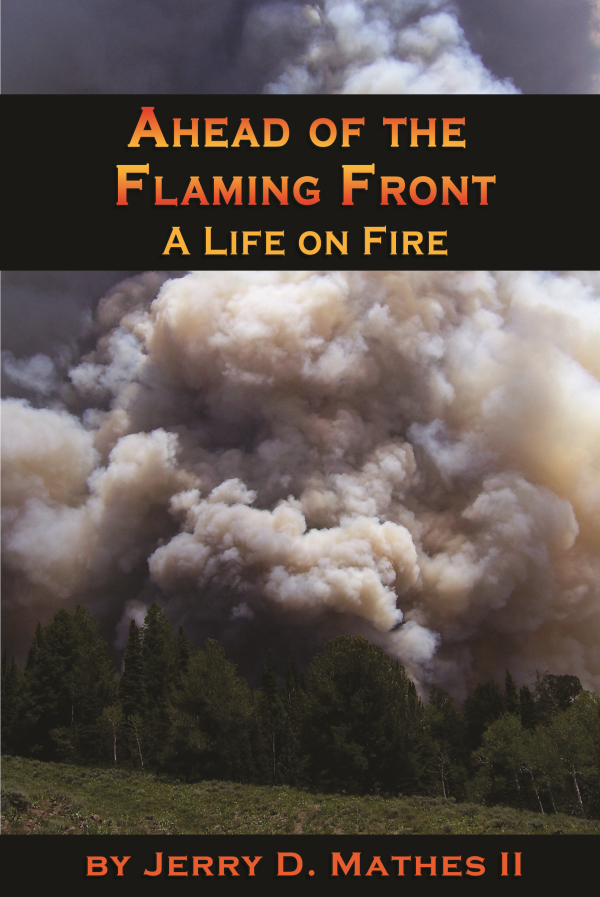 Veteran Rangeland Firefighter describes life, and death,
on the front lines of the West's wildfires.
(Click image to view Jerry's book on Amazon.)
Caxton Press announces the release of Ahead of the Flaming Front: A Life On Fire by former Jack Kent Cooke Scholar and veteran rangeland fire fighter Jerry D. Mathes II.   Ahead of the Flaming Front takes readers into the heart of wildfires from the forests of Idaho to the deserts of the Mexican border and directly into the lives of the men and women who face the terror, beauty, and hardship of life on the fire line.
"With the horrible fire season the West has experienced this year this book should appeal to all who are interested in what these brave men and women endure while protecting our public lands and homes" said Caxton publisher Scott Gipson.  "This book is both timely and important and has the advantage of being incredibly well written by a man who has lived the life."
Jerry D. Mathes II fought wildfires for fourteen seasons. He is the author of The Journal West: Poems and an essay collection, Fever and Guts: A Symphony. He has taught writing at the University of Idaho and at the Southernmost Writers Workshop in the World at Amundsen-Scott South Pole Station, Antarctica.
"Mathes tells of the life and death of friends on the fire line and of the frustrations of negotiating the bureaucracy of the competing fire agencies that are responsible for dealing with the fires that have become an increasing concern for western America," says Gipson.  "This is an important book and one that should be read by any who care about our range and forest lands and the people that protect them."
Ahead of the Flaming Front will be available online and in bookstores everywhere on September 23rd.
Caxton Press, founded in Caldwell, Idaho in 1925 by J. H. Gipson, is one of the oldest book publishers in the West. The press and the commercial printing division, The Caxton Printers, Ltd., are still owned and operated by the Gipson family.