Scholar Spotlight: Young Scholar Camryn Jackson Honors Slain Friend in HBO's Treme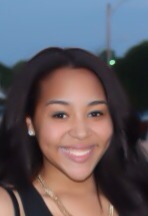 In September 2012, Young Scholar Camryn Jackson was approached by producers of HBO's Treme, a drama set in New Orleans in the wake of Hurricane Katrina that depicts the hardships of a city seeking to recapture its full culture and identity. For authenticity's sake, Treme's producers blur the boundaries between reality and fiction by weaving real life stories into the show's plot. After learning the tragic story of New Orleanian Christine Marcelin—a teenager who was shot and killed only days after witnessing the murder of her boyfriend that April—producers sought out Camryn, who was a classmate and friend of Christine's.
"The producers had actually heard about what happened to Christine, which made them want to incorporate her story into the show's story line," explains Camryn.  "They approached me and asked me if I wanted to do the role." Though Camryn didn't have much acting experience, she accepted the offer.
Camryn's stint on the show lasted nearly ten episodes, the last of which aired in early December 2013. She plays the role of Cherise, an oft-neglected teenager struggling with the weight of responsibilities too great for her young  age. Cherise's world is roiled after witnessing the murder of her boyfriend, and shortly thereafter she too becomes a victim, mirroring the same tragedy that befell Christine Marcelin. Taking a page out of a producer's playbook, Camryn relied on her own memories to enhance the narrative.
"I used my real-life emotions when I played this character," admits Camryn. "When Cherise was grieving over the loss of her boyfriend, I used my actual emotions when I grieved over the loss of Christine in that scene."
Camryn, who counts the experience on Treme as one she'll never forget, appreciates the opportunity to act and the connections she made with the cast. Camryn keeps the moments on screen in perspective, forever conscious of making sure the memory of her friend continues to glow.
"I knew Christine.  I wanted to do this right because I respected who she really was as a person," Camryn says. "I was drawn to the role because I realized that now a little bit of Christine's story would be heard.  She wouldn't just be a statistic and forgotten."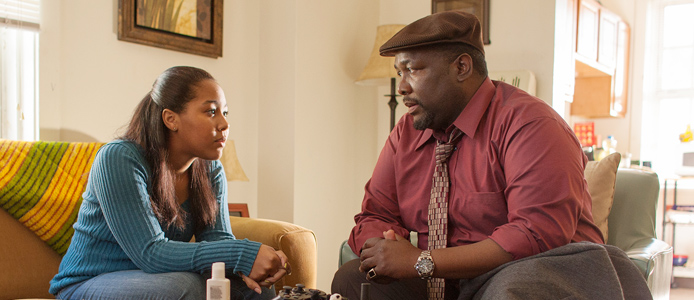 Camryn Jackson Source: HBO 

blog
You can read more about Camryn and her experience on Treme on this HBO blog.