September 23: Education News We're Reading This Week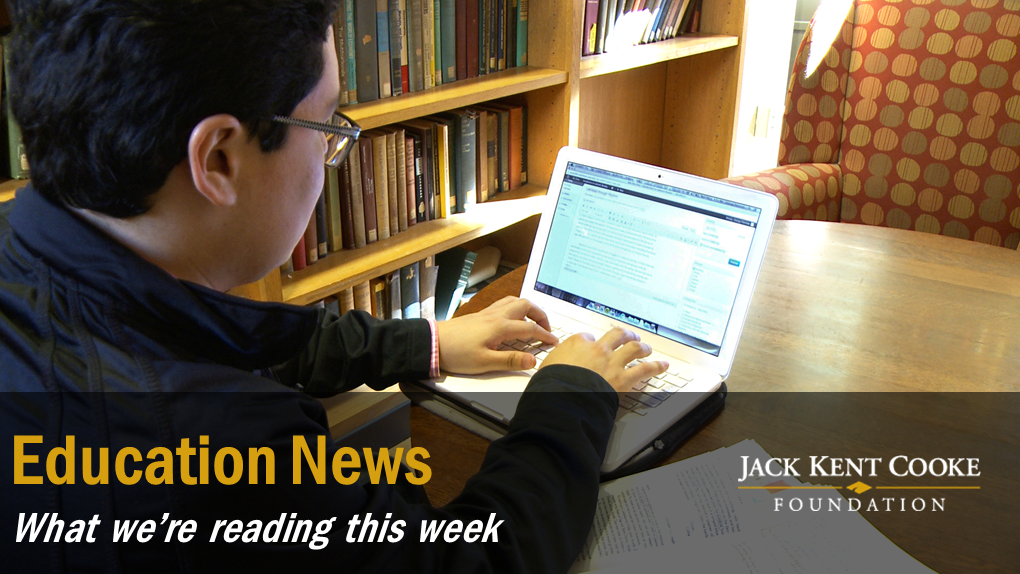 September 23, 2016 – Here's our weekly roundup of education news you may have missed. School district, state, and federal leaders reaffirm their commitments to helping talented, low-income students access challenging high school courses. Media stories on higher ed focus on the need for improving graduation rates and other support for students with financial need.
Elementary & Secondary Education:
On Wednesday evening, we hosted a convening of Lead Higher partners with Equal Opportunity Schools to honor the commitments and progress of district and state superintendents. These education leaders are identifying and enrolling the "missing" low-income students and students of color in the Advanced Placement (AP) and international Baccalaureate (IB) courses offered in their schools.

Students from low-income families in 41 states and Washington, D.C., will have more financial support to cover the cost of AP courses, thanks to a grant announced by the Department of Education.
Higher Education:
Cooke Foundation Scholarship & Grant Opportunities:
Our Undergraduate Transfer Scholarship application is currently open. Community college students who are determined to complete their bachelor's degree can apply now for up to $40,000 per year, along with opportunities for study abroad, internship stipends, graduate school funding and more! Start your application.

We are now accepting proposals for Good Neighbor Grants. Selected grantees in the metropolitan Washington, D.C. area will receive a one-time grant of between $10,000 – $35,000 to support the establishment of new programs or the enhancement of existing initiatives that support high potential, low-income students. Read the grant guidelines.

Save the date! Our College Scholarship Program application opens next Friday, September 30, 2016. Do you know a talented high school senior with financial need? They could receive up to $40,000 for all four years of their undergraduate degree, in addition to opportunities for study abroad, internship stipends, graduate school funding and more! Receive an email reminder when the application opens.