September 26, 2014: Education News We're Reading This Week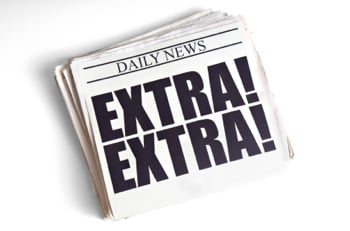 September 26, 2014—Here is what's new in education news this week.
Inside Higher Ed recounts a session at the recent National Association for College Admission Counseling annual conference about using predicative modeling in college admissions to target recruitment and the implications of such practices. While on the one hand, some colleges have diversified their incoming classes and targeted students who might not think about going to their college or even college at all, concerns are being raised that some colleges will only go after certain kinds of students — like wealthy students who can pay their way without scholarships — at the expense of others, in particular low-income students.
New York City teacher Vicki Madden reflects thoughtfully in The New York Times on recent efforts to increase the number of low-income students who graduate from four-year elite colleges and whether the barriers, seen and unseen, to these students have changed at all.
Stephen Burd of Ed Central reports that some private colleges are beginning to jump off the "merit aid merry-go-round," even going so far as to abandon merit aid programs and reallocate funds to need-based aid budgets in order to target and serve greater numbers of high-achieving, low-income students.
Yale Daily News writes about Yale University's ambitious 20,000-postcard outreach plan for 2014. A similar initiative proved successful last year, where high-achieving, low-income students received information on the university's financial aid program and the application waiver process.
In August President Obama proposed a plan to rate colleges based on "measures like tuition, graduation rates, debt and earnings of graduates, and the percentage of lower-income students who attend," and, eventually, base federal financial aid to students partly on those ratings. But the vast majority of students at public universities, argues The New York Times' Susan Dynarski, will still be paying more and more each passing year.
Katrina Stevens focuses on youth internet access in her most recent piece for technology-centered Ed Surge. Comcast's recent announcement in Baltimore is the subject, with the service company offering low-cost internet access and devices to low-income families. You can read more about Comcast's 'Internet Essentials' program here.
Also on our blog: "JKCF Grantee Provides Music to Those Who Need it Most"
Jack Kent Cooke Foundation grantee Harmony Project has been featured by NPR for its wonderful work linking music and education. Listen or read the transcript, which covers this fantastic organization that provides instruments and music instruction to low-income students in Los Angeles.