September 30: Education News We're Reading This Week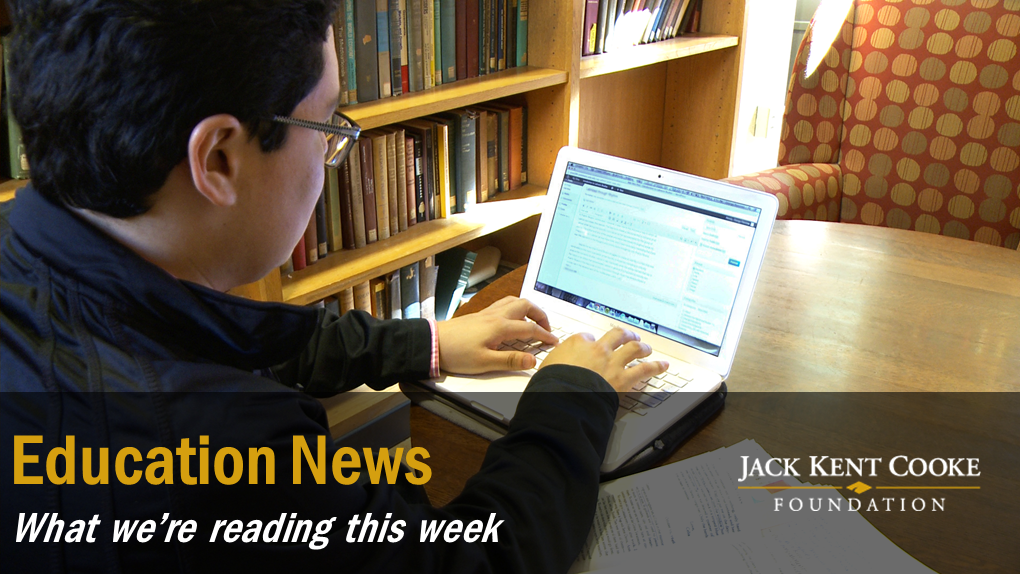 September 30, 2016 – Here's our weekly roundup of education news you may have missed. Articles examine the challenges low-income students face in K-12 and higher ed. We're also highlighting important scholarship and financial aid opportunities available this week.
Elementary & Secondary Education:
"Local and national researchers say schools sometimes don't recognize high-achieving students if they come from low-income families," reports The Gazette in Janesville, Wisconsin. "And even if they are identified, the students don't get the opportunities they deserve."
Higher Education:
Cooke Foundation Scholarship & Grant Opportunities:
As of this morning, we are accepting applications for our College Scholarship Program! High-achieving high school seniors should apply now for this generous award. The foundation provides recipients with up to $40,000 per year toward their degree, in addition to college advising and opportunities for internships, study abroad and graduate school funding.

Our Undergraduate Transfer Scholarship application is also currently open. Community college students who are determined to complete their bachelor's degree can apply now for up to $40,000 per year, along with opportunities for study abroad, internship stipends, graduate school funding and more!

Submit your proposal for a Good Neighbor Grant. Selected grantees in the metropolitan Washington, D.C. area will receive a one-time grant of between $10,000 and $35,000 to support the establishment of new programs or the enhancement of existing initiatives that support high potential, low-income students.