Upward Bound Program Provides Students with Challenging Opportunities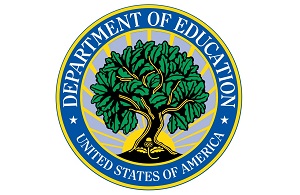 Summer is an important time for rest and relaxation, but it can also be an opportunity for high school students to further prepare themselves for college. This is particularly true for high-achieving, low-income students looking for ways to distinguish themselves.
Your plans for this summer are probably already set, but if you're an underclassman, it never hurts to start looking ahead. One of the best opportunities available is the Upward Bound Program (UB), which is celebrating its 50th anniversary this year.
The goal of the program is to increase the rate at which participants complete secondary education and enroll in and graduate from institutions of postsecondary education. Students must have completed the 8th grade, be between the ages of 13 and 19, and be either from low-income families or be potential first-generation college students.
UB challenges its participants with classes in math, laboratory science, composition, literature, and foreign language, among others. The subject matter often goes beyond what is typically learned during the regular school year, and students are encouraged to be creative and explore their own academic interests through their coursework.
While individual programs differ, they offer much more than just academics. First of all, most UB programs actually take place on the campuses of major colleges and universities, and often students are able to stay in the residence halls. So it can be a great chance to check out a school you may be interested in and get a little taste of what college life can be like. Furthermore, current college students actually work for the program, and they're usually happy to talk to UB students about their own college experiences.
Because you'll be living with other students with similar backgrounds and interests, it can also be a great chance to make some friends and begin to build an academic network. UB staff put together fun programs and activities every day, as well as weekend excursions, so there is always plenty to do outside of the classroom. Participants can expect to be engaged not just academically, but socially, creatively, physically, and in many other ways. There are even work-study programs offered in some cases.
Finally, students can get a lot of one-on-one help from the teachers and counselors, including advice and assistance about college entrance exams, how to apply to colleges, and choosing a major. And when the program is over, UB continues to support students throughout college.
To search for an Upward Bound Program near you, use National College Access Program Directory.